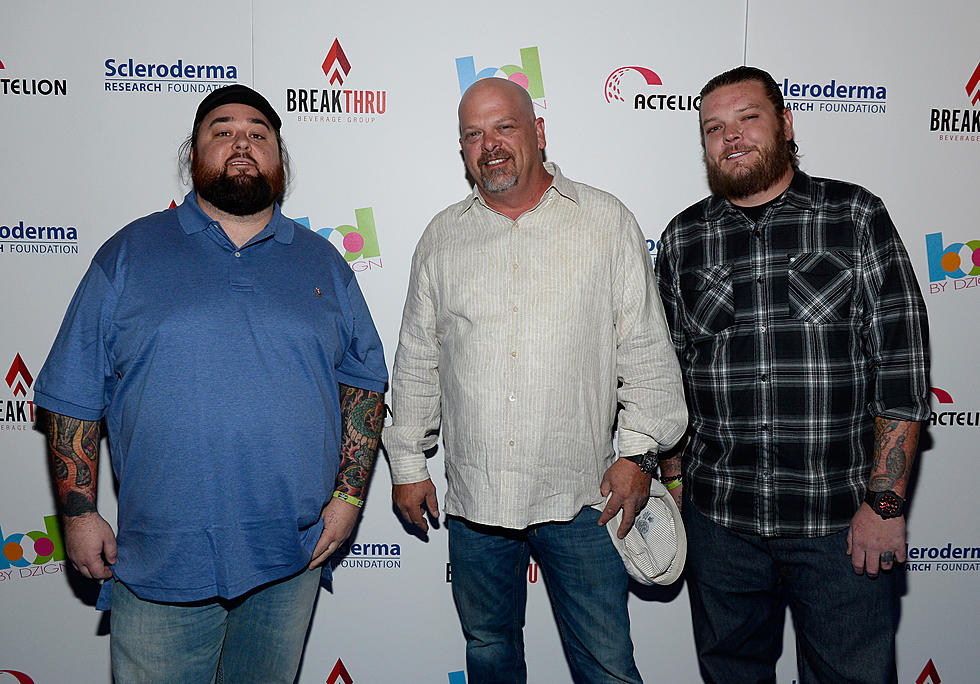 Make Money Watching Hit Show Film in Providence and Boston
Bryan Steffy/Getty Images
Pawn Stars Do America is currently filming across the country and will be stopping in both Providence and Boston over the next couple of weeks.
Not only can locals bring items to sell to the Pawn Stars during filming, fans of the show can actually get paid to watch the show happen.
Love Rick Harrison, Corey Harrison and Austin "Chumlee" Russell? Here's how to sell them your stuff or make some money watching others sell.
Though the filming locations in both cities are still under wraps, film dates in Providence will be July 18-20 and then in Boston July 24-26. Taping each day is for about eight hours and those who want to sell or simply watch need to apply to be there.
No word on why things are so secretive about this show taping, but Providence dates were super popular. Most paid extra positions and selling opportunities are booked up, but you can still apply to be on the waitlist here.
Boston film dates are still open to extras however and can be applied for here.
The show does ask that anyone selling or working as an extra be at least 18 years or older, have their own transportation to the film location and be able to stay for the full eight hours of taping. Extras will earn $150 for the day and be provided with a free lunch.
Those selling items are of course asked to bring something "cool and unique" that you think the guys would like and are actually willing to part with.
Perhaps one of these elephant statues will make the show.
No guarantee you end up on the final edit of the show, but definitely a cool experience for fans of Pawn Stars who don't have the opportunity to fly to Vegas and see their famous Gold & Silver pawn shop for themselves.
Goodwill Stores in Massachusetts Will Not Accept These Items
There are plenty of items that Goodwill and other thrift stores will gladly accept, but here are 16 items they will definitely turn down.
[carbongallery id="63bb5823ab6a2503f2e441c5"
More From WFHN-FM/FUN 107