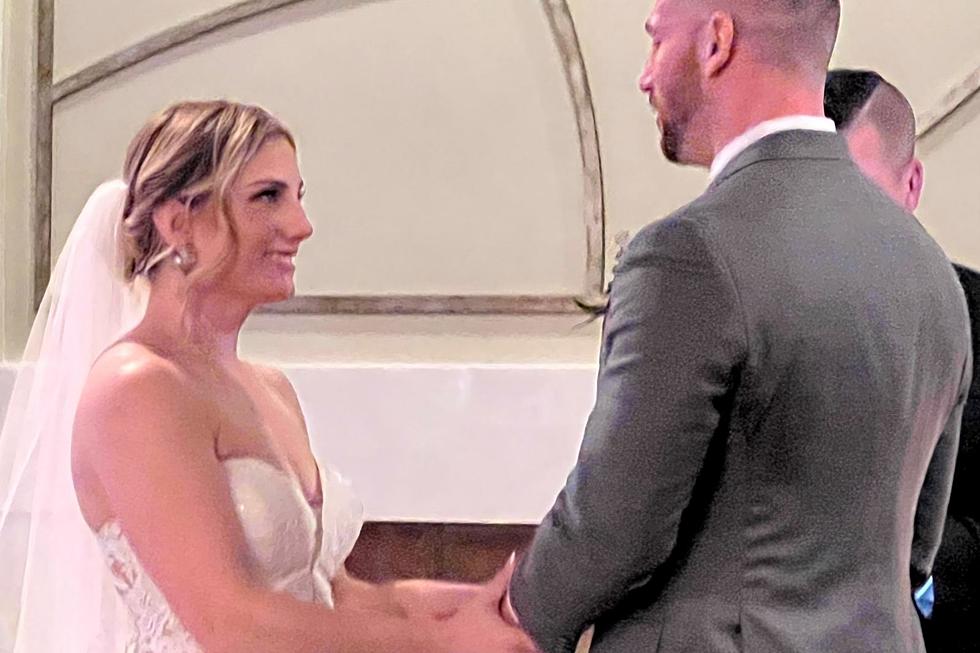 Maddie's Wedding Vows Are Worth Hearing, So Take a Listen
Michael Rock/Townsquare Media
As Maddie gets set to take off on her island adventure honeymoon, I wanted to put a bow on what has been a celebratory week here at Fun 107. We have had so much fun anticipating, experiencing, and reflecting on Ross and Maddie's wedding on Sunday night.
As fun as it is to talk about dresses, menus and photographers, the real meaning of a wedding is, of course, the vows that are taken. Two people standing in front of friends, family, and God, promising to be true to one another and forming a partnership in life that will last until one's last breath.
It's not a small thing, and it too often is just an afterthought for wedding.
I'm here to tell you that was not the case with Ross and Maddie's wedding. Not only did they select the perfect officiant – one that knew them both as individuals before they were a couple – but they wrote such meaningful vows for one another that crystallize the meaning of love.
Ross and Maddie's Wedding Vows
I may or may not have been authorized to record the following audio, but I hope you enjoy listening to Ross and Maddie's wedding vows.
Both Maddie and Ross unabashedly poured out their hearts to one another in front of everyone they care about. Their vows were mixed with the perfect amount of fun, care, passion, comedy, and tenderness.
With both of them driven by a competitive nature, they openly battled with one another to write the stronger set of vows. Ross ended his vows with a taunting "top that" to Maddie. So confident that her vows were more heartfelt, Maddie dabbed after finishing.
30 Photos From Maddie's Wedding
Here are the first published photos of Maddie's wedding.
More From WFHN-FM/FUN 107