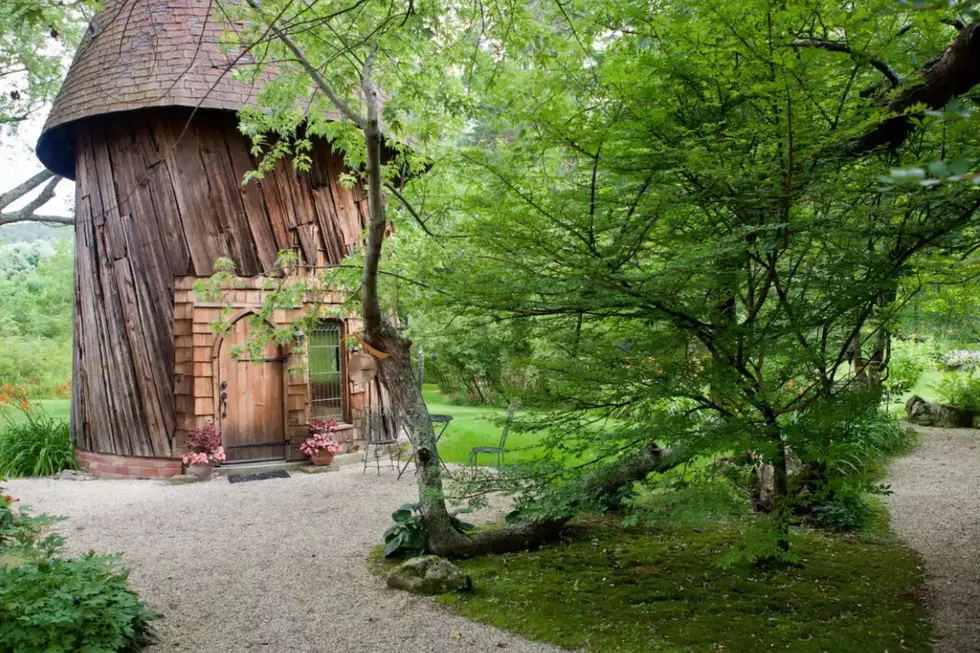 Live That Fairy Tale Life in This Airbnb Treehouse in the Berkshires
Denise via airbnb
Enter your number to get our free mobile app
A few weeks ago, Gazelle told us about this large treehouse out in the Berkshires of Massachusetts that you can book through Airbnb. But while scrolling through the site, I found a treehouse out that way that looks to be a little cozier and just may be a hidden gem.
If you are interested in escaping for a weekend in the woods of the Berkshires, this one-bedroom, mystical-looking place may be just the thing you need.
The Silo Studio Cottage on the Santarella Estate in Western Massachusetts looks like it's straight out of a nursery rhyme. This two-story cottage is tucked away in the woods, surrounded by exquisite gardens, a babbling brook, and a breathtaking lily pond.
The cottage itself offers a sense of fantasy with its unique appearance. It kind of looks like a giant mushroom that sprouted beneath the trees and now comfortably accommodates two guests for a unique getaway experience.
Originally, the owners only offered the cottage as a three-season rental, but due to high demand, they invested in a pellet stove and made winterizing efforts for any couple who is up for a wintertime experience.
The wintertime might offer some otherworldly views, but I recommend jumping on one of the upcoming weekends so you can enjoy the garden paths and the babbling brook with a stone bridge that reminds me of my fairy tale books from childhood.
This dreamy cottage is waiting about two and a half hours away, just a few miles off Mass I-90. The Silo Studio Cottage is the perfect chance for you to get away from the hustle and bustle with the one you love.
Want to see where you'll be staying? Keep scrolling.
Live That Fairy Tale Life in This Airbnb Treehouse in the Berkshires
More From WFHN-FM/FUN 107