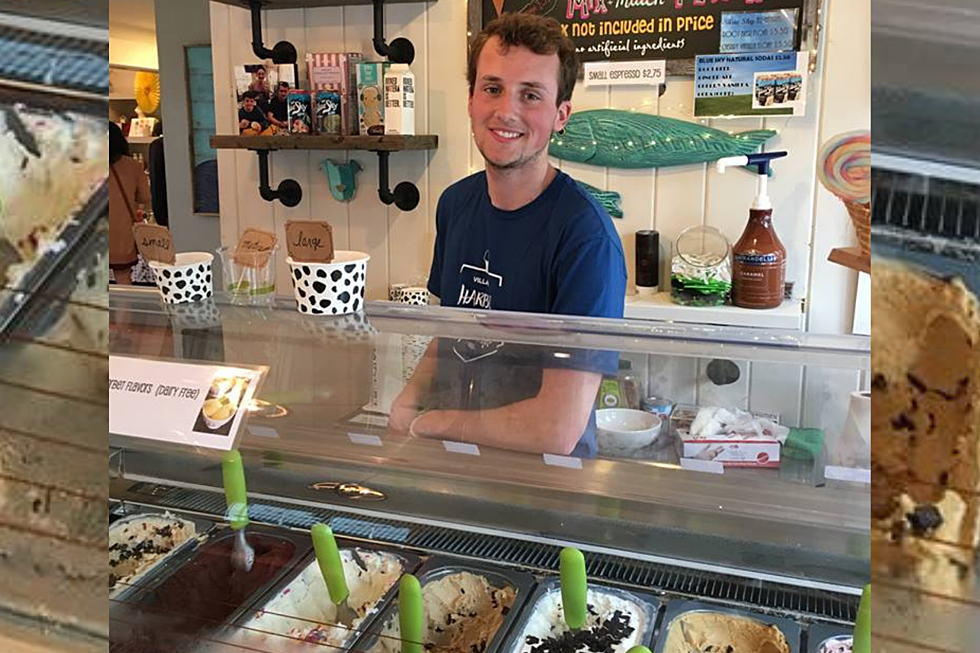 List of Local Businesses Hiring Teens for the Summer
Village Sweets via Facebook
GreenHouse Worker- Taste Buds: South Dartmouth 31 years in business - over 10 million flowers picked and sold. A job for people who love to move fast and enjoy variety and nature. please include a cover letter telling us why you would like this job. 5 mornings - 8 am start - Sunday shift included. summer into fall, but college student considered. salary $12 an hour to start - increases with increased responsibility - attendance bonus. punctual, honest, non-smoking, strong back. picking/packing edible flowers (not marijuana). greenhouse maintenance. adaptability to constantly changing environment and weather. self-motivated. Job Type: Part-time, License: Driver's License (Required), Additional Compensation: Bonuses.
Subway- 16 YO: A Sandwich Artist greets and serves guests, prepares food, maintains food safety and sanitation standards, and handles or processes light paperwork. Exceptional customer service is a major component of this position. Tasks & Responsibilities: Prepares food neatly, accurately and in a timely manner.
Dollar General- 18 YO: A cashier at Dollar General provides customer service and operate the cash register. Customer service duties include greeting guests, directing guests to products, and providing product knowledge. When running the cash register, Dollar General cashier scans items, processes payments, provides change, and bags items.
Dunkin'- 16 YO: An entry-level job, the position of Dunkin' Donuts cashier assumes several job duties. Cashier primary responsibilities include operating cash registers, greeting customers, taking food and drink orders, and completing transactions. Dunkin' Donuts cashiers also regularly clean work stations, brew and grind the coffee, restock cups and food items, and assist bakers.
Ice Cream Server/Cashier-Village Sweets- 18+: Ice cream server and cashier to work in Padanaram Village. Must be 18+ to work. Please send a letter with the address and work history by email only. No calls!
Stop & Shop -16: Prospective associates often fill the following supermarket job titles: Cashier – As entry-level employees, cashiers greet customers, ring up purchases, and answer questions about products, services, and policies. ... Clerk – Stop & Shop clerk job duties include several responsibilities.
Market Basket- 16: Market Basket regularly hires job seekers at least 16 years of age to work as cashiers at the front end of stores. Cashier jobs involve high levels of customer interaction and carry no formal requirements for employment consideration. Primary responsibilities include scanning merchandise and coupons, operating cash registers, and processing payments to finalize sales transactions. Cashiers also clean work areas and bag groceries as needed. The entry-level position offers ideal opportunities for inexperienced workers to gain valuable job experience. Applicants should have the ability to work flexible schedules with the possibility of evening, weekend, and holiday shifts. Strong customer service skills, professional demeanors, and basic math abilities also benefit prospective cashiers during the hiring process.
Shaws- 16YO: The Checker is responsible for scanning or entering manually into the terminal customers' selected items and collecting payment for them.  Checkers may be required to identify produce items. He/she is responsible for following the customer satisfaction behaviors, to include being friendly, responsive, knowledgeable and passionate. He/she is responsible for bagging groceries into either paper or plastic bags when necessary.  He/she must have excellent customer service skills, as they are usually the last associate that a customer would see during their shopping trip.  He/she must also be careful not to overfill bags or damage any items purchased by the customer. Bags are then placed in a cart or may be handed directly to the customer when appropriate.
Hannaford- 16 YO: Greet all customers and provide them with prompt courteous service and assistance. Record (scan) the purchases of a customer into the cash register efficiently and accurately. Recognize or differentiate between all of the various types of produce merchandise carried in the store, including differences between varieties of similar classes of products (e.g., apples, lettuce, etc.). Collect money in the form of cash or checks from customers and tender accurate change in accordance with company policies and procedures. Bag or package merchandise according to established company policies and procedures. Must be able to meet the physical requirements of the position, with or without reasonable accommodations.
Aldi- 18 YO: Associates operate conveyor belts and cash registers to scan merchandise, finalize sales transactions, and ensure customer satisfaction. Other responsibilities include cleaning work areas and screening photo identification cards for alcohol purchases at applicable store locations.
Lowes- 18 YO: A Lowe's sales associate stocks shelves, maintain the sales floor, and assists store patrons with exceptional customer service. As a major hardware store chain, Lowe's needs associates for a number of different departments, such as paint, carpet, gardening, lighting, and many other departments. Sometimes, and depending on the location, a sales associate with Lowe's must perform other duties for the store, such as cashier and warehouse work.
Sailing Instructor/Charter Captain: ASA sailing school and sailing charter company In Fairhaven Massachusetts looking for a sailing school director, instructors, and charter captains for the 2019 season. Candidates must have a USCG OUPV or better license and be comfortable sailing our boats without assistance. We are looking for full time and part-time captains for the summer 2019 season. Feel free to contact us even if you have limited availability, we have flexible scheduling. Please respond with your sailing experience, a full resume and a bit about yourself. Don't hesitate to ask any questions you may have. Job Type: Part-time Experience: sailing instruction: 1 year (Preferred)
Athletics/Fine Arts Student Interns for Summer Program:Meet the age requirement for work experience in the field required (art, band, theatre, sports)Willing to mentor younger studentsAssist teacher with daily responsibilities positive attitude, flexible, and a team player Must be a new New Bedford High School StudentDates: July 8- July 25, 2019Monday-Thursday 8:00 AM- 1:00 pm hourly Rate: $13.00 This is a Part-Time Summer position.
Summer Positions for Students-Party Cape Cod-Buzzards Bay, MA 02532: $2,500 - $3,000 a month - Part-time: Party Cape Cod has several crew positions available perfect for students looking for summer work. The crew position is ideal for someone who is reliable, has a strong work ethic, and enjoys being part of a team.
Ability to follow direction from the crew leader

Load & unload truck efficiently according to training.

Deliver & set up equipment at the job site according to instructions

Ensure the warehouse is kept organized

Serve as a positive example to your co-works
Qualifications and experience
Must be able to lift 50lbs+ with assistance

Must be available to work in all weather conditions.

Must pass a background check.

Must be trustworthy & reliable.

Must have transportation to and from warehouse
5-day, rotating work schedule.

Hours may fluctuate based on delivery needs

Occasional overtime may occur.

Full time and part time positions available.

Flexible scheduling
For more information about Party Cape Cod, visit our website: www.PartyCapeCod.com. We service all of Cape Cod and the South Coast. As a crew member, you will work as part of a team to deliver and set up equipment for weddings, birthday parties, graduations, etc. Every day on the job is different. This is a great opportunity for students looking to earn money and spend their summers outdoors visiting incredible venues and oceanfront properties. Job type: Full-time, Part-time Salary: $2,500.00 to $3,000.00 /month.
More From WFHN-FM/FUN 107