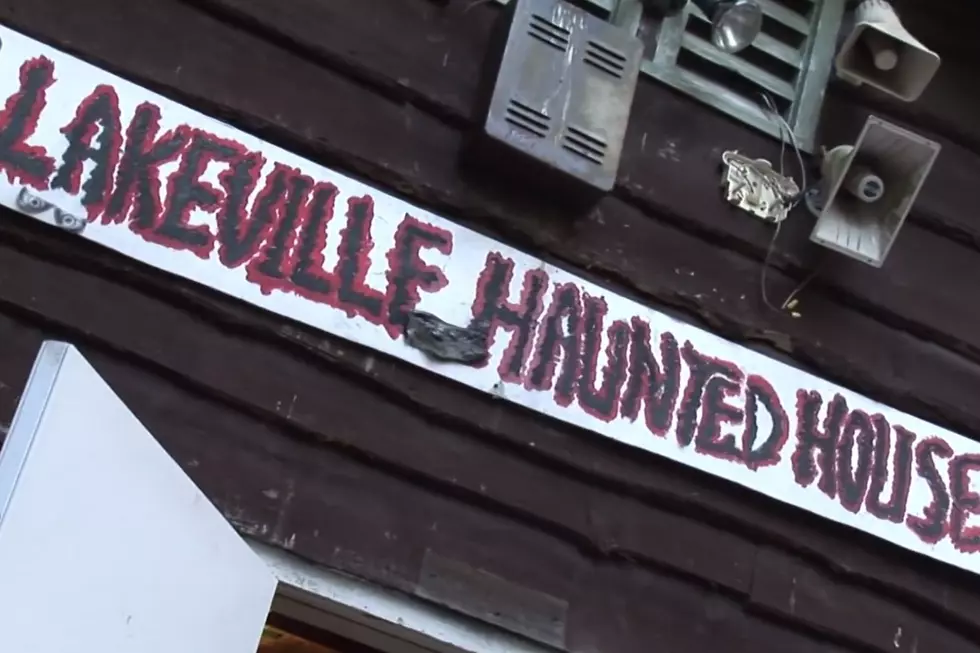 Lakeville Town Meeting to Decide Fate of Haunted House
Lakeville Haunted House via YouTube
SouthCoast Halloween fans have loved touring it for years, but the days of the Lakeville Haunted House located at the former location of the Ted Williams Camp are numbered.  There are plans to demolish this Halloween tradition.
Article 4 of the Town of Lakeville town meeting that is scheduled for next week, May 10, lists under "capital improvements" a line to demolish the haunted house.
According to Lakeville Town Hall, there is a concern that leaving the haunted house and the remaining props and trash from the abandoned attraction may cause someone to get hurt.
Michael Nogueira, a volunteer at the haunted house for more than 15 years, talked with us about the decrepit Lakeville structure.
"They couldn't get anybody to take it over," he said. "There were two sets of directors over the 27 years. The first set burned out and the new directors took over. When they burned out, they weren't able to put together a set third set of directors, so it all fell apart."
Nogueira told us that over the years, the Lakeville Haunted House raised a substantial amount of cash.
"Half of the profits went back to the Ted Williams Camp, and the other half went to different organizations like MADD, various food pantries, and needy local families," he said.
In the years the attraction has been abandoned, no groups have come forward with any interest in dedicating the time and resources to relaunching it.
If the Lakeville Haunted House is to be knocked down, Town Meeting voters have to OK the movement of $50,000 of free cash to do it. Time is rapidly running out for anyone that is nostalgic for one of the SouthCoast's legendary Halloween attractions.
LOOK: How Halloween has changed in the past 100 years
More From WFHN-FM/FUN 107