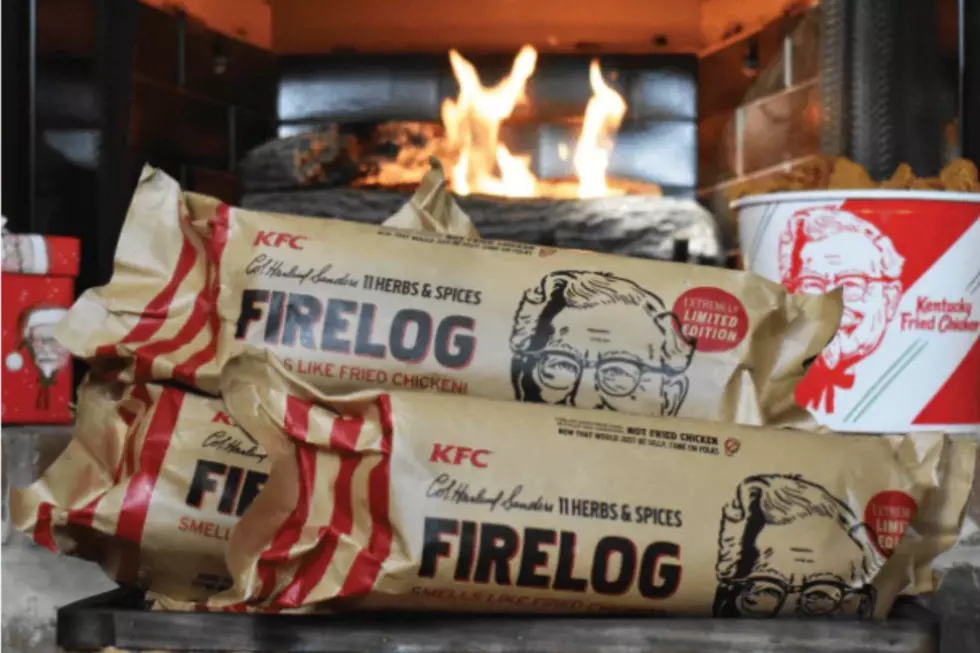 KFC Chicken Logs Sell Out in 24 hours
KFC
Chestnuts roasting on an open fire, the scent of KFC Fried Chicken Logs in your nose.
KFC has got a surprise for us if you love their chicken. If you wish the sweet aroma of delicious chicken would stay with you and fill your home for hours on end, here's the item for you. KFC had produced a fire log to burn that emits the mouth-watering smell of KFC chicken.
Unfortunately, there's a problem.
Within the first 24 hours after being released to the public, the logs were flying off the shelves and right into people's fire pits. So, sadly, they're sold out for the time being.
So, what's a KFC fire log? Check this out:
They are taking the environment into account by using 100 percent recycled materials. The KFC log has the Colonel's famous 11 herbs and spices, and is dramatically less wasteful. It is significantly more effective at making your home smell like fried chicken than burning actual fried chicken.
Burns up to 2.5-3 hours.
Can be stored and and has no shelf life. Store in a safe, dry area away from pets.
Fire log smells great, but please do not attempt to eat.
May attract neighbors who are hungry.
May cause excessive thoughts of eating chicken.
In the case that these logs come back into production and could be the perfect gift for either yourself, a friend or a neighbor, you can now say that you're educated. It doesn't matter what time of the year you burn these logs. Everyone enjoys a nice fire at night.
Spice up the ambiance a bit with KFC's new fried chicken-scented fire logs. Just burn them responsibly so your home doesn't become extra crispy.
More From WFHN-FM/FUN 107