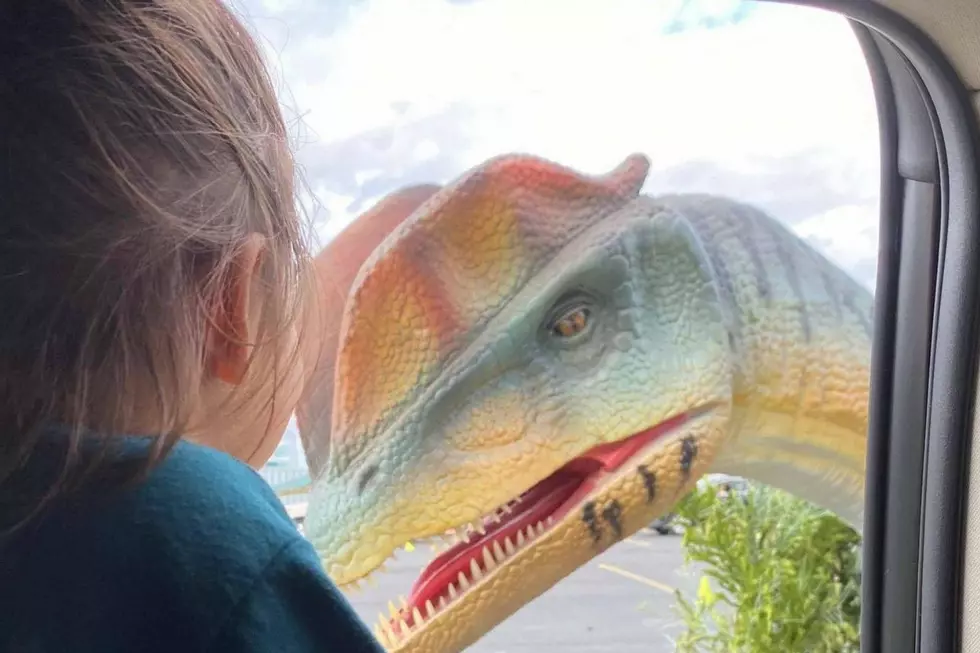 Jurassic Quest Extends Stay at Gillette Stadium
Jurassic Quest via Facebook
Enter your number to get our free mobile app
According to the Jurassic Quest website, it is the only dinosaur event with true-to-life dinosaurs. Families have been flocking to Gillette for the past couple of weeks, packing kids in their SUVs to experience 80 different species during their expedition with incredibly realistic detail. Fans get a chance to drive through the adventure as if they are really visiting Jurassic Park.
The website boasts that thanks to the help of paleontologists, "Whether their prehistoric counterpart had skin that was scaly, had feathers or fur, Jurassic Quest has spared no expense in bringing this realism to life."
The experience was originally scheduled to close up shop on September 13, but because the response from fans has been so strong, the exhibit decided to extend its Foxboro stay through this weekend.
It's probably no coincidence that the Patriots' home opener was also scheduled for September 13. Under normal circumstances, Pats fans take over the parking lots for parking, tailgating, etc, making space a premium and causing difficulties to house a major attraction on the property. This season, of course, the Patriots are not permitted to have any fans at their games, at least for September. This probably didn't hurt the decision to extend Jurassic Quest's Foxboro stay.
The cost is $49 per car for the drive-thru dinosaur experience. Dinosaur surprises, crafts and activities are also offered to enhance the adventure.
Click below to find out more about the Jurassic Quest drive-thru in Foxboro:
Get Lost in These Corn Mazes
More From WFHN-FM/FUN 107