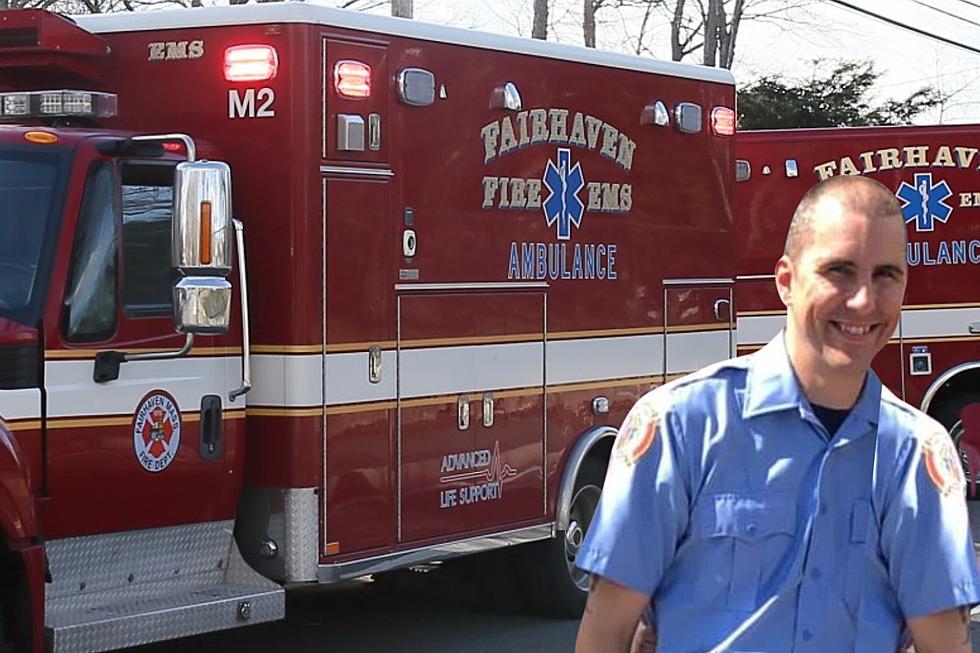 Off-Duty Fairhaven Firefighter Jumps Into Action to Save Drowning Child
Jesse Reynolds and Fairhaven Fire via Facebook
Saturday, Aug. 12, was just like any other Saturday for Jesse Lacerda. He was heading out the door to take care of a few errands when he heard some commotion coming from his neighbor's house. When someone cried out, "Call 911," Lacerda jumped into action, grabbed his radio from his house and ran across the yard to the fence.
"I noticed a bystander doing CPR on a child," he said. "I jumped the fence, ran over to the bystander and started assisting him with the CPR, and radioed back to the fire station that CPR was in progress."
The CPR worked.
Within a minute or two, the young boy started to regain consciousness.
"I assessed the child to make sure we didn't have to do more CPR," Lacerda said. "He started crying, he was vomiting some of the water, so I put him on his side so he wouldn't choke on it. When the ambulance showed up, I grabbed him, ran out to the ambulance and handed him off."
Lacerda credits the quick action of the bystanders to start CPR as "ultimately what saved the 4-year-old's life."
The firefighter/paramedic says he doesn't deal with a lot of kids while on the job, which is why he and his colleagues go through such extensive training to make sure their skills are up to date.
"It's always different when you see a kid," Lacerda said. "We give 110% to everyone we treat, but kids hit a little different."
Hilarious Bad Reviews of Fairhaven's Fort Phoenix
We get it, people don't like rocks or seaweed on their beaches. But some of these one- and two-star Google reviews of Fairhaven's famous Fort Phoenix are just downright funny. Check 'em out!
Fairhaven's Historic Henry Huttleston Rogers' Potting Shed Before Renovations
See pictures of
18 Cedar Street
, the site of Henry Huttleston Rogers' former potting shed.
More From WFHN-FM/FUN 107