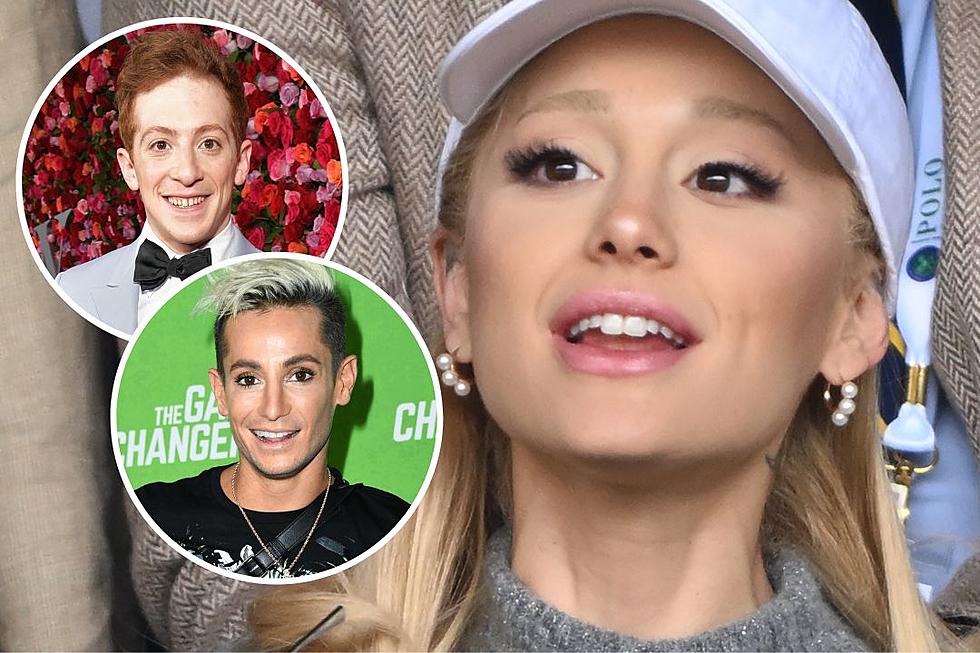 Does Ariana Grande's Rumored Boyfriend Look Like Her Brother? A Lot of People Sure Think So…
Dia Dipasupil / Jon Kopaloff / Karwai Tang, Getty Images
Does Ariana Grande's apparent new boyfriend look a lot like her brother? Fans sure seem to think so!
In early July, rumors circulated that the "Break Up With Your Girlfriend" singer was dating her Wicked co-star, Ethan Slater, and was divorcing Dalton Gomez. At the time, Ethan was still married to his high school sweetheart, Lilly Jay, whom he has just now filed for divorce from and welcomed a child with last year.
Lilly seemingly confirmed Grande and Slater's relationship in a statement to Page Six. She noted, "[Ariana's] the story really. Not a girl's girl. My family is just collateral damage." Jay also added that the "story" is what's happening between "her [Grande] and Dalton [Gomez]."
Ethan, who is known for portraying Spongebob Squarepants in the cartoon's Broadway musical, shares quite a lot of facial similarities with Ariana's older brother, Frankie Grande. One fan even believes that Frankie is just the "yassified version" of Ethan.
READ MORE: Ariana Grande's Songs About Cheating and Being Unfaithful
The men share almost identical noses, similar small gaps in between their front teeth along with similar eyebrows and brown eyes. Comparing them both side by side, they definitely look like they could be related and some fans are "begging" not to do that because of the striking comparisons.
One Twitter user went as far as to create a comparison video of the two where they morph into one another in similar photos, which sent viewers into a tizzy.
"THE NOSE NOT EVEN CHANGING??" one user responded. Another questioned, "Wait.. this isn't the same guy?"
See tweets about the theory, below.
Warning: Some tweets may contain strong language.
Celebrities Who Look Alike
More From WFHN-FM/FUN 107