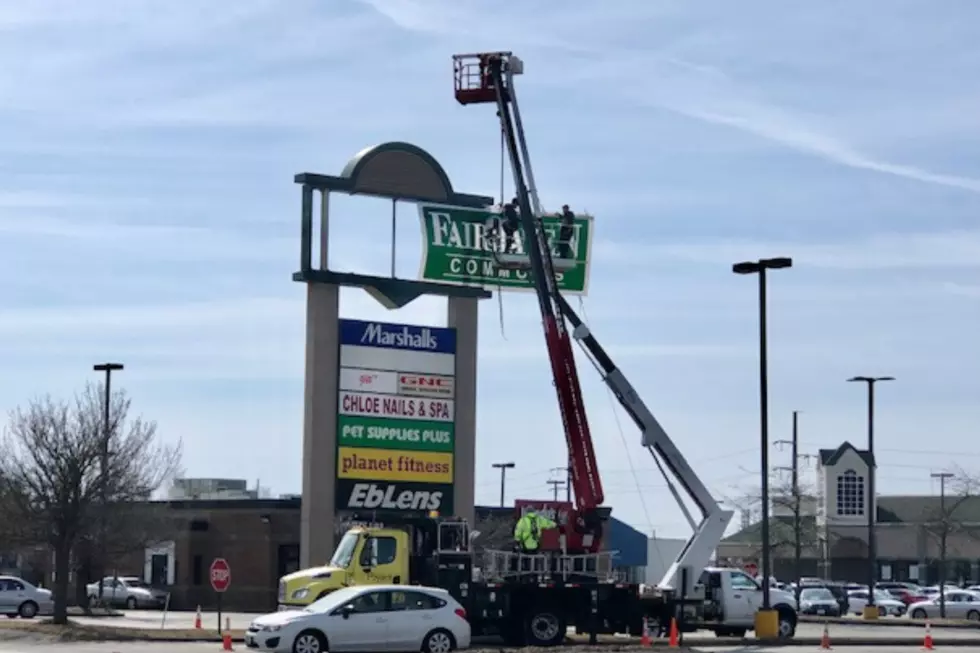 Is There a Name Change Coming to the Fairhaven Commons?
Christine Fox/Townsquare Media
I drove by and wondered what was going on and why they were either taking out an old sign or putting in a new one.
It turns out that a few weeks ago when we had a lot of wind during one of those heavy rains, the green Fairhaven Commons sign blew out. Luckily, nobody got hurt.
I wish I could be telling you that there is a new and shiny store going into the Fairhaven Commons, like a Trader Joe's or maybe Panera Bread. Those are my two top choices for Fairhaven, by the way. But sadly, that is not what's happening.
According to an employee at Pet Supplies Plus, a few workers with a ladder truck had been at it since just after 6 a.m replacing the green sign. I drove by around noontime and they were still working on the sign replacement. It probably doesn't help that although it's a warm and sunny day, it's definitely windy outside.
View this post on Instagram
Speaking of a new location for Panera Bread, there were lots of rumors last year about a new Panera Bread location coming to the SouthCoast: Wareham Crossing, to be exact. Well, those rumors are being squashed right here, right now. I spoke with the property management company today who told me that it's not happening. So now all we can do is sit, wonder and wait. Three of my least favorite things to do.
Enter your number to get our free mobile app
More From WFHN-FM/FUN 107