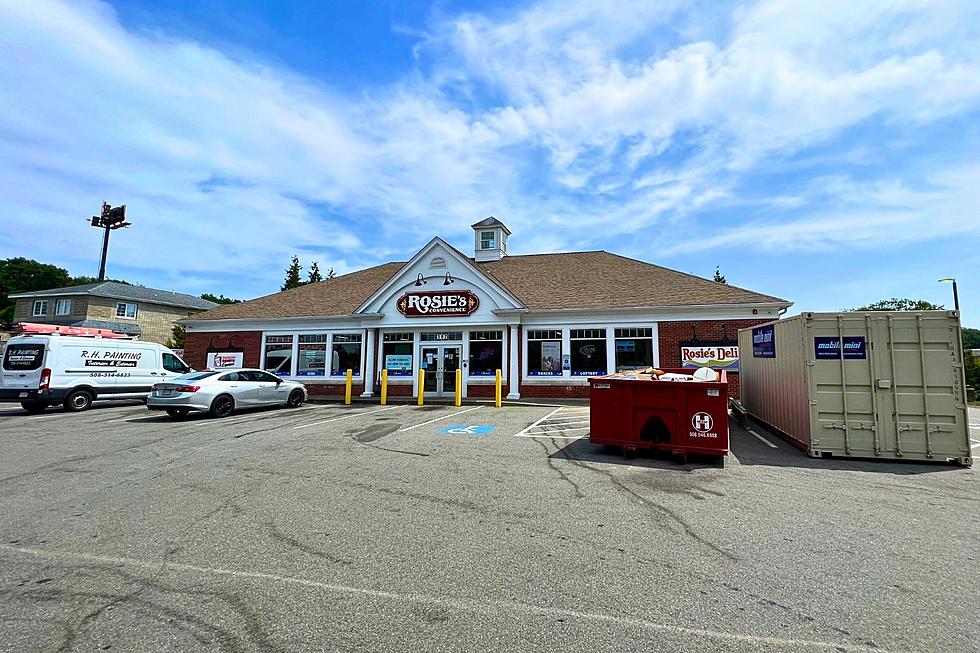 New Bedford Rosie's Convenience and Gas Station Have Closed to Merge with Fairhaven Location
Gazelle/Townsquare Media
Rosie's Convenience on Hathaway Road in New Bedford has closed.
Saturday, July 29, was the final day for the Irving gas station and deli.
All that was left: empty shelves once packed with snacks and fresh sandwiches. The gas pumps have been sectioned off with yellow caution tape. Large containers have taken over the parking spaces where customers sipped coffee and scratched lottery tickets.
The New Bedford location has merged with Fairhaven's Bridge Street Mobil, right off Route 240.
Living in the West End of New Bedford, this gas station was my go-to for both fuel and a quick bite to eat. The buffalo-style chicken salad sandwiches were especially tasty and the hot chicken sandwiches brought back all the high school nostalgia. It was just like the lunch ladies made.
There is no change in ownership. The company is simply downsizing and focusing more attention on the Fairhaven location. Employees will also be transferred to the Bridge Street Mobil.
As for the Dunkin' that runs out of the Hathaway Road building, it will continue to operate drive-through-only service until further notice.
What was once a busy gas station (and years before that, a restaurant also named Rosie's) is now nothing more than a ghost town.
New Bedford Seafood Market Up For Sale
Captain Frank's Seafood Market is up for sale. Take a look around.
25 New Bedford Bars That Are No Longer Here, But That We'll Never Forget
From 908 to the Regal Beagle on Acushnet Ave, these are the bars that are no longer with us but never forgotten.
More From WFHN-FM/FUN 107