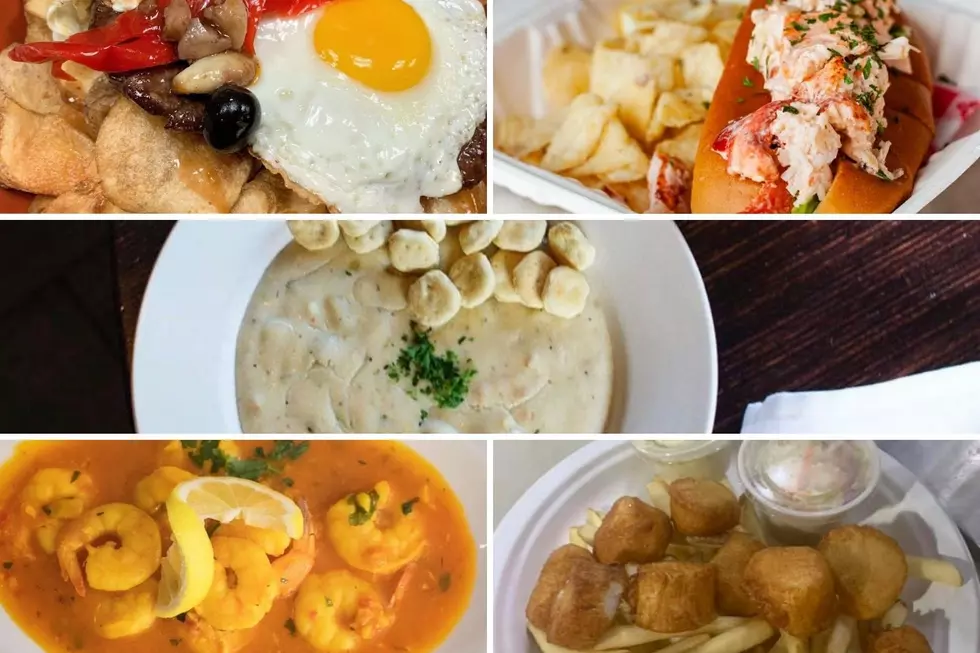 Introducing the (un)Official Food of the SouthCoast [PHOTOS]
Townsquare Media
Massachusetts has some pretty creative state foods. The State Muffin is the Corn muffin. The State Bean is the Baked Navy Bean. The State Berry is the Cranberry. The State Dessert is the rich Boston Cream Pie, obviously. The State Cookie is the Chocolate Chip Cookie as it was invented here. And the State Doughnut, admittedly I didn't even realize we had one, is the Boston Cream Doughnut (duh).
However, there are so many regions in Massachusetts that it feels weird that one food in each category represents the state as a whole. The SouthCoast has its own unique flavor and it deserves to be recognized.
So, we asked our audience to tell us what they think should be considered as the "Official Food of the SouthCoast" on Wednesday, August 26. We offered a few suggestions to get the conversation started, but the public could literally name any dish in order to cast a vote. I was convinced that the winner would be a Portuguese dish thanks to our Luzo ancestry, but I was completely shocked to see that was not the case.
Official Food of the SouthCoast
Enter your number to get our free mobile app
More From WFHN-FM/FUN 107