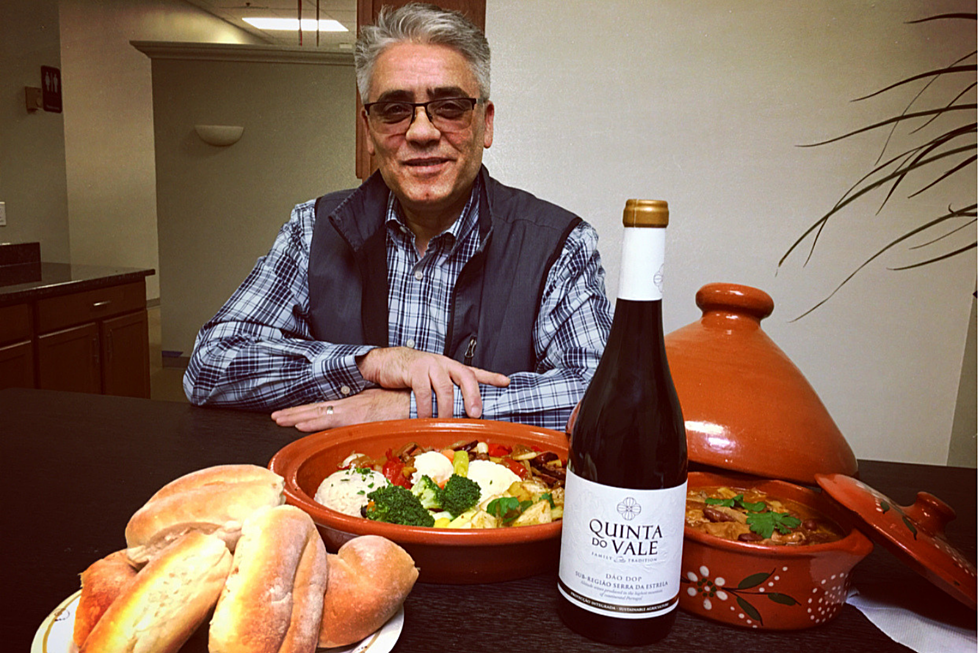 Inner Bay Café Brings Authentic Portuguese Cuisine, Flair to the Table
TSM/Gazelle
Inner Bay Café & Grille is back at it again.
When it comes to great food and even better customer service, owner Tony Soares from the Inner Bay Café & Grille has it mastered.
For the second time this year, we have teamed up with Inner Bay to bring you yet another money-saving deal. $50 gift cards for only $25? Now we're talking a language we can all understand.
I've always been a connoisseur when it comes to food, but Portuguese food, in particular, has always been a personal favorite. So, when I was told that Inner Bay was stopping by the studio, this time with a couple of different dishes than last time, I was absolutely stoked.
Admittedly, my go-to dish at Inner Bay has always been something in the fish category, such as their salted codfish (Bacalhau à Gomes de Sá) or their delicious grilled octopus (Polvo a Lagareiro). I automatically assumed that Tony was going to surprise us with another fish dish, except this time, he exceeded our expectations and brought something even better.
He placed down a giant ceramic bowl on the station's kitchen table and took the lid off. Immediately, a savory and spicy aroma filled our nostrils and completely took over our senses.
"Today I bring you our famous sirloin tips, smothered with peppers, onions and homemade smoked chourico," Soares told Christine Fox, Michael Rock and myself. "The difference is in the flavor."
The tips were surrounded by a heap of Portuguese potatoes and steamed vegetables that were cooked to perfection, absorbing the mouth-watering flavors of the beef.
Just when we thought we hit the jackpot, Tony unveiled another dish he brought for a side, he calls "Feijoada de Leitão." It's a stew made up of young pork, beans and chourico, and it is officially my new favorite dish on Inner Bay's menu. I'm telling you, the flavor was simply outstanding.
Finally, a warm plate of soft fresh Portuguese pops and a tall bottle of wine accompanied the two dishes, complimenting the overall presentation.
"Here is a bottle of Dao Dop wine, it's a mellow red that pairs perfectly with the sirloin tips to bring out its true flavor," Soares said.
If all this sounds good, which trust me, it was, here's how you can try it for yourself for half the price. Be sure to sign onto SeizetheDeal.com this Friday morning at 9 a.m. sharp for your chance to scoop up a $50 Inner Bay Cafe & Grille gift card for only $25.
As a bonus, if you're looking for a delicious Portuguese twist on corned beef, head on over to Inner Bay Café & Grille this Sunday for a heaping plate of chourico cabbage and potatoes, an Irish staple with Portuguese flair, from noon to 9 p.m.
Good luck, and don't forget your appetite!
More From WFHN-FM/FUN 107