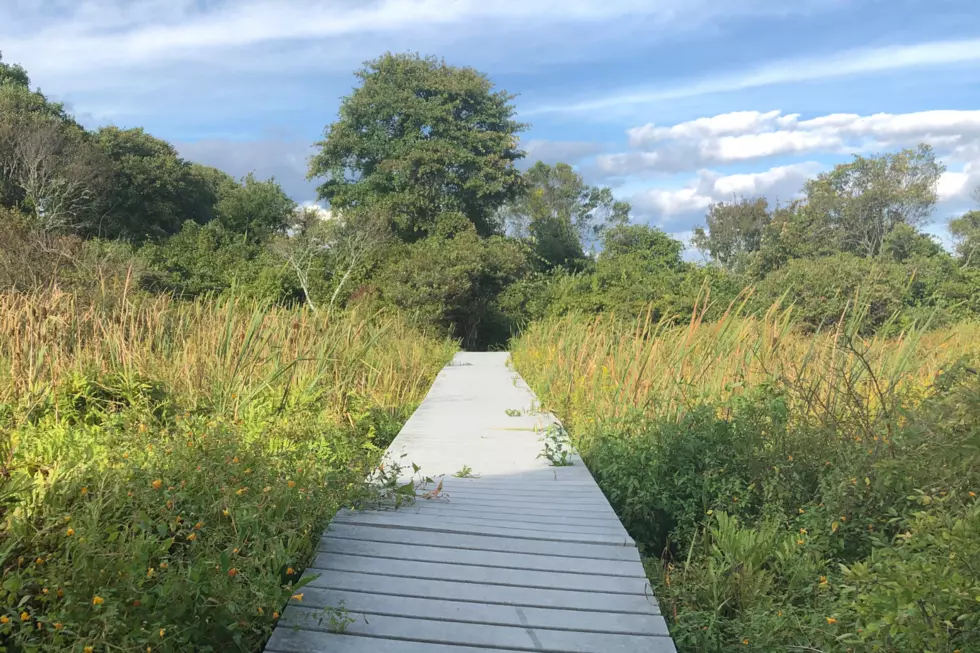 I Advise You to Take a Hike and Get Lost in the Beauty of This Westport Trail
Gazelle/Townsquare Media
I was born and raised in Westport, lived here almost my entire life, and still had no idea about this incredible hiking trail down by Buzzard's Bay.
Directly parallel from the quaint Bayside restaurant down by East Beach is a breathtaking wildlife sanctuary called Allen's Pond that takes you on an unexpected escape from reality.
Regardless of the season or time of year (dressed accordingly of course), these man-made hiking paths provide a little bit of everything from ocean and pond views to rocky pathways and trickling brooks that are cast over by tall, cluttered trees.
When all you can hear are the sounds of nature – birds chirping, running water, and leaves rustling and crunching beneath your boots – that's when you know you've entered a little region I like to call "God's Country."
Do yourself a favor and treat yourself to a little Mother Nature remedy to shake off the winter blues and the cabin fever. Bundle-up warmly and grab a trail map where you will find various treks throughout the sanctuary. Whether you're looking to take a short stroll or a strenuous hike that will take you a good half-day to complete, there's a level of challenge for all hikers.
There have been many trails that I have ventured out on throughout the SouthCoast, but nothing has come close to Allen's Pond.
I will admit, there were some areas on the path that were a bit overgrown and could have used some trimming, but I personally enjoyed the challenge it provided as an avid trailblazer.
Do yourself a favor and get on out there. Put down the TV remote and place your Netflix and Disney+ on pause. There is far too much beauty along the trail to be absorbed, so get some fresh air into your lungs and a little dirt under your boots.
Enter your number to get our free mobile app
More From WFHN-FM/FUN 107