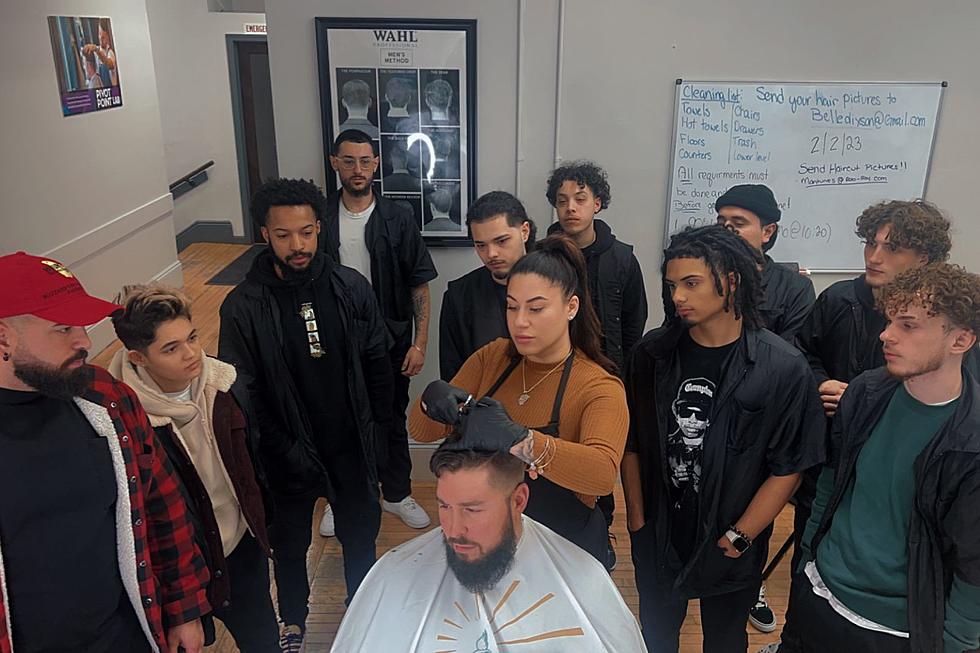 Fall River's Best-Kept Secret Is a Super-Affordable Haircut
Courtesy Michele Antunes
If you're looking for an affordable haircut that won't break the bank, I have the perfect recommendation that will also help the future barbers of America.
My barber, Michele Antunes, has been cutting my hair for years. I'm very picky with how my hair looks and she knocks it out of the park every time. I will not go to anyone else besides her.
Recently, Antunes has been teaching her valuable skillset to other budding barbers. For the last month-and-a-half, she's been working at Rob Roy Acadamey on South Main Street in Fall River to help students.
"A majority of people that attend barber school have been cutting hair for a long time, they just need their barber license," Antunes said. "There are a couple of students who have never picked up a clipper before, but even then, they have someone (teachers and other experienced students) shadowing them at all times to make sure they're doing the job right. If they mess up or get nervous, one of us can easily take over."
Over her career, Antunes has provided her services to WWE wrestlers as well as other celebrities and prestigious companies across the country.
"My goal as a teacher is to help improve the school as well as the students who walk through the door," Antunes said "I'm ready to bring to the table anything I can to help improve the curriculum by passing along my techniques and years of experience."
Haircuts range from $3 to $6, depending on what you're looking to get. The most important thing is that each haircut provides the students with the practice needed to chase their dreams as barbers.
Anyone interested can call academy at  (508) 672-4751 or visit the 260 South Main St. location in Fall River Monday through Friday, 10:30 a.m. to 2 p.m. 
There's no need to worry about waiting for a chair. With more than a dozen students, there's a really good chance that if you show up, you'll be able to sit right down.
Fall River's Most Popular Dog Names for 2023
From Rover to Bingo, some names just make you think of dogs. But what names are folks in Fall River naming their new pets? We've got the official list of most popular dog names in all of Spindle City.
More From WFHN-FM/FUN 107