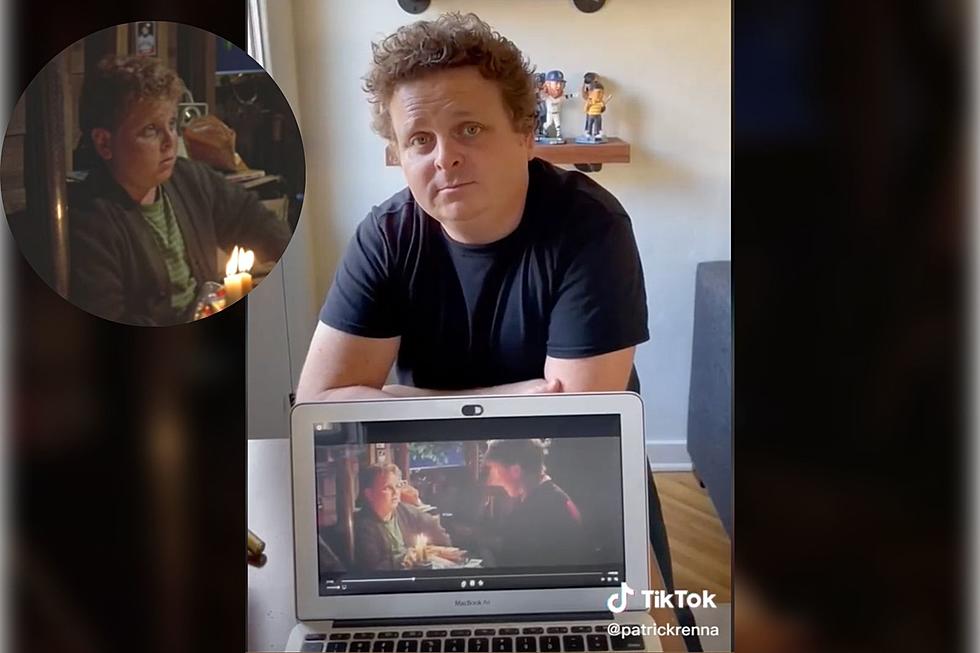 'Ham' from 'The Sandlot' Just Broke the Internet
Patrick Renna/TikTok
If you're a '90s baby, stop everything you're doing and open your TikTok app, because your favorite little leaguer that you may have forgotten about has just created an account.
In 1993, The Sandlot hit theatres and stole the hearts of America as it portrayed a typical summer in the '60s for a group of young boys bonding over baseball. Hamilton "Ham" Porter was one of the more beloved characters of the Sandlot crew, with his spunky attitude behind the plate. He provided many of the most quotable lines in the movie, and I proudly wear a shirt that reads "You're Killing Me, Smalls" to this day.
After all of these years, The Sandlot remains one of my all-time favorite movies, so you can imagine how I freaked out when I realized that Patrick Renna, the actor who portrayed Ham, hopped on a current TikTok trend.
The latest TikTok trend that is gaining popularity is to ask yourself, "Why did I retain every single word to this?" and follow it up by reciting an extremely random piece of dialogue. Millions of people have attempted this trend, but if this is a competition, Patrick Renna just won.
WARNING: This video contains profanity.
In just three days, Renna's only TikTok has five million views. It shows him behind his laptop as The Sandlot plays the iconic S'mores scene, and he recites the scene word-for-word alongside his younger self.
One of the most nostalgic and feel-good scenes of my childhood was being reenacted by Ham himself. If you're like me, there isn't a campfire that goes by without reciting at least a few lines of the conversation between Ham and Smalls.
Renna has managed to gain over 280,000 followers with one simple Tiktok trend, proving that we all miss that summer of 1962 where Scotty Smalls learned the game of baseball and the crew came face to face with "The Beast." We can only hope that there is more to come.
Maddie's 10 Movies Every '90s Kid Has to Have Seen
More From WFHN-FM/FUN 107