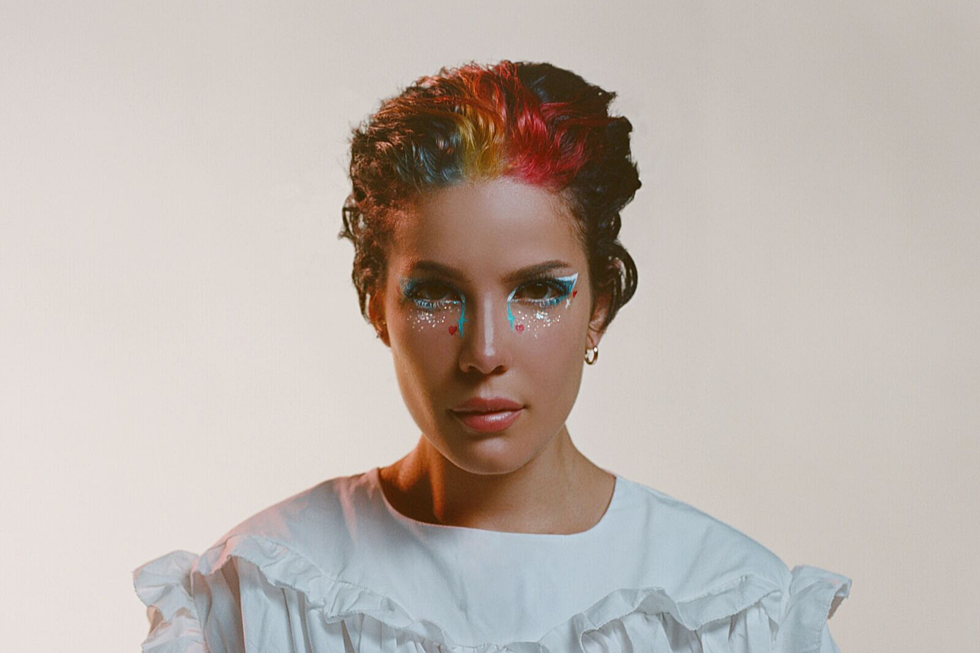 Halsey Sounds in Love in New Song 'Graveyard' [WICKED OR WHACK?]
Capitol Music Group
The last song we heard from Halsey, she was clearly angry, showing us an edgy rock side of her with a pretty bloody music video.
Halsey decided to release this song in a special way. She first released a time-lapse video of her painting. That represented the process of creating an album or a piece of art.
"Graveyard" is the first single off her third studio album called Manic, which has a release date of January 17. Yes, it's a ways off but you can pre-order it now.
She has clearly laid claim to her presence in the music scene. The last time we caught a glimpse of her was at the MTV VMAs, and she appeared to be having the time of her life. The new song leads us to believe that she is still going through the phases of heartbreak. She had a pretty public relationship with G-Eazy last year that many saw as extremely toxic for her.
I think this song represents how she felt about G-Eazy or maybe another lover. Infatuation is the world I'll use.
Here is the time-lapse music video of the song, which I think is pretty darn impressive:

Sounds like the Halsey that were come to love. I'm digging it and can't wait for the new album. My opinion, however, doesn't count when it comes to adding to the Fun 107 playlist.
What do you think? Should we add this new Halsey? Is this song "wicked" good or totally "whack?" Vote now. Is Halsey here to stay with this new one?
PS: I pre-ordered the album. I'm hoping she brings it.
More From WFHN-FM/FUN 107