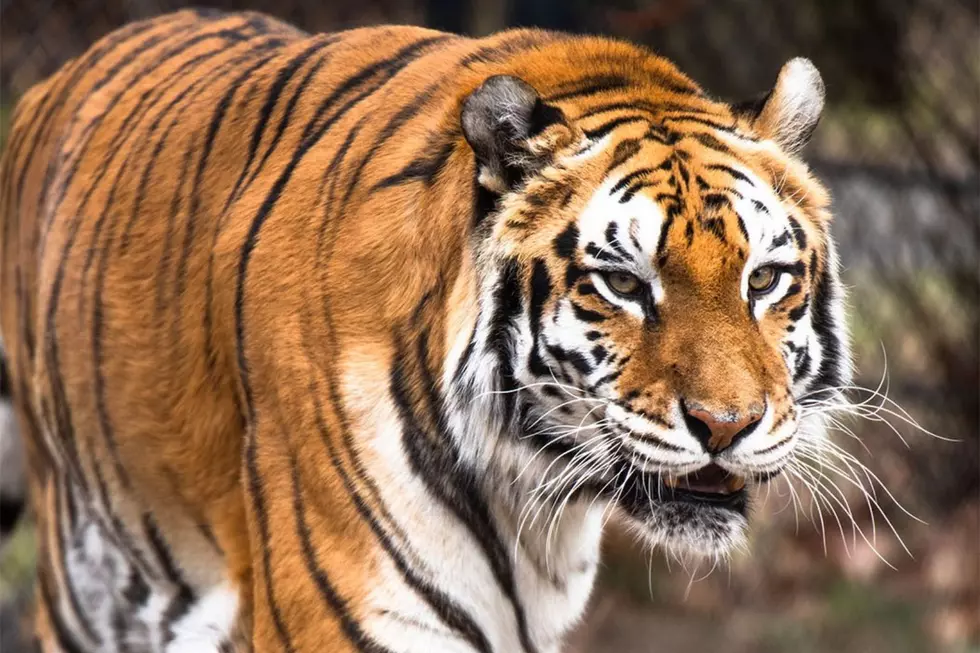 Franklin Park Zoo Says Goodbye To Beloved Last Tiger
Franklin Park Zoo via Facebook
After months of extensive care and attention, Boston's Franklin Park Zoo has lost their last remaining tiger to kidney disease.
The zoo had announced 17-yer-old Anala's condition to the public back in September and though they were able to extend her life by a few months, zoo staff made the difficult decision to humanly euthanize the beautiful wild cat this week.
Sadly, Anala's condition was chronic and irreversible. Kidney disease is actually one of the leading causes of death among older tigers and there is no cure for the progressive disease. In Anala's case, things progressed rather quickly and in recent days her quality of life had greatly decreased.
That was when care givers had to make the incredibly tough decision to let her go.
Anala had an amazing story. According to the Franklin Park Zoo Facebook page, she had been brought to their zoo after a US Fish & Wildlife sting operation 17 years ago. She was rescued from smugglers and went on to become an ambassador for her entire species, teaching zoo guests not only about tigers but about the dangers of illegal wildlife trafficking.
Mostly she was just adored by visitors of the zoo young and old, many who had never seen a tiger in real life before Anala. She will certainly be missed, though she did live an amazingly long life. Most tigers survive to 8-10 years old, Anala was 17 when she passed.
LOOK: Here are the pets banned in each state
Because the regulation of exotic animals is left to states, some organizations, including The Humane Society of the United States, advocate for federal, standardized legislation that would ban owning large cats, bears, primates, and large poisonous snakes as pets.
Read on to see which pets are banned in your home state, as well as across the nation.
More From WFHN-FM/FUN 107