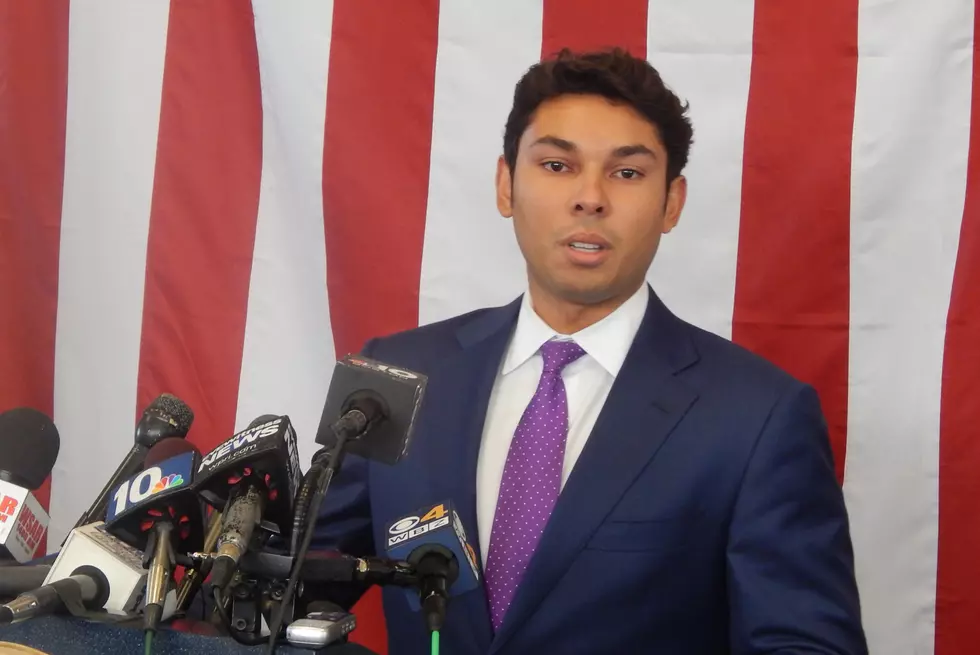 Former Fall River Mayor's Appeal of Extortion Convictions Denied
Taylor Cormier/Townsquare Media
FALL RIVER — Former Fall River mayor Jasiel Correia has lost his appeal of several convictions on extortion and fraud charges, for which he is currently serving a prison sentence.
In a decision issued Nov. 28, the U.S. First Circuit Court of Appeals upheld Correia's convictions for defrauding investors in his SnoOwl app and for extorting marijuana vendors for licenses to operate in Fall River.
Now 30, Correia is currently serving a six-year prison term in a medium-security federal facility in New Hampshire.
His sentence was postponed several times, including to allow him to spend the holidays last year with his new wife and her family and in order to put together his appeal, but he eventually reported to prison earlier this year.
The appeal failed despite Correia challenging his convictions in a variety of ways, the court noted in its decision.
Among other arguments, he argued that the evidence against him was insufficient for several of the counts against him, and that the jury was prejudiced from several other counts that were later dismissed.
But in its occasionally humorous 82-page decision, the appeals court dismissed all of his challenges.
"This rebuttal is all foam and no beer," the court wrote of his argument that he did not commit fraud when he falsely told investors in his SnoOwl app that he had successfully sold an earlier app, and that their investment would be used for business purposes.
Instead, the funds were used for extravagant personal expenses, including more than $18,000 for clothing, jewelry and personal grooming, $27,000 for hotels, and more than $25,000 for dining expenses, among other expenditures, the court noted.
Correia also tried to argue that one of his middlemen, David Hebert, acted independently, and that there was no quid pro quo when bribing a marijuana company owner because the man received the documents before the bribe was paid.
But the court pointed out that checks were made out to "Friends of Jasiel Correia," not to Hebert, and that as long as the deal was in place before the documents were given, the extortion remains.
Ultimately, the court found, "The record reveals that the defendant was fairly tried and lawfully convicted by an impartial jury in a trial presided over by an able judge and unblemished by any reversible error."
More From WFHN-FM/FUN 107