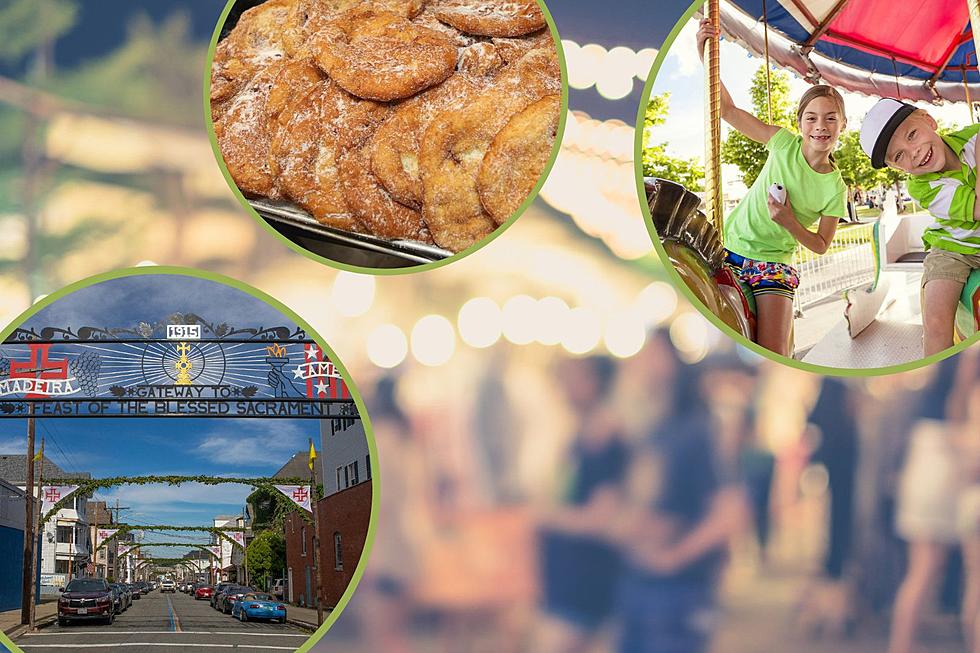 Feast Offering Free Food For Kids on Family Fun Day
Feast of the Blessed Sacrament - Official via Facebook/thinkstock
Each year the Feast of the Blessed Sacrament designates a Family Fun Day for the weekend long event. This summer, that day also means scoring free food for your little ones.
Feast food is probably some of the best food around.
Malasadas, carne d'espeto, cacoila sandwiches and more are eaten by the thousands during Feast weekend. But sometimes the kids want to eat something a little simpler and this year they can get that for free.
On Saturday August 5, 2023 kids age 12 and under attending the Walgreens sponsored Family Fun Day at the Feast can eat for free. Between Noon and 4 P.M., kids score a hot dog, burger, fries and a soda absolutely free.
Of course Family Fun Day isn't just about free food.
Kids can enjoy family friendly entertainment like jugglers on Feast stages 1&2, there will be face painting happening throughout the day and of course the carnival is on the Feast grounds with brand new rides for 2023.
Also the New England Revolution will be bringing a soccer setup, plus families can interact the New Bedford Whaling Museum, Walgreens, New Bedford Fishing Heritage Museum and Vineyard Wind at tables throughout Madeira Field.
Plus if you are planning to bring the entire extended family for Feast weekend, seniors get a food discount too.
Saturday August 5, 2023 is also Senior Day, where seniors get 50% off a choice-of-menu dinner at the Main Pavilion from noon until 4 P.M. That includes lots of traditional Portuguese favorites, even roast rabbit and goat.
There's so much for the whole family to enjoy during the 107th Feast of the Blessed Sacrament this weekend, though if you find yourself there without the littles ones, you might needs these tips from Gazelle when you are through.
Feel Better With These SouthCoast Hangover Cures
From breakfast to dinner, these SouthCoast restaurants know how to soothe the aching soul and stomach after a night of drinking. Whether you're recovering from Madeira wine at the Feast of the Blessed Sacrament or a "quiet" night out that got out of hand, we've got you covered. Eat up and feel better.
Your Complete Guide to Outdoor Dining on the SouthCoast
We compiled a list of all of the restaurants on the SouthCoast that offer outdoor dining. That's right. We did all the legwork for you. Now all you have to do is pick one and call to make that reservation so you can dine al fresco tonight.
*UPDATE: This post was revised in April of 2023.
More From WFHN-FM/FUN 107