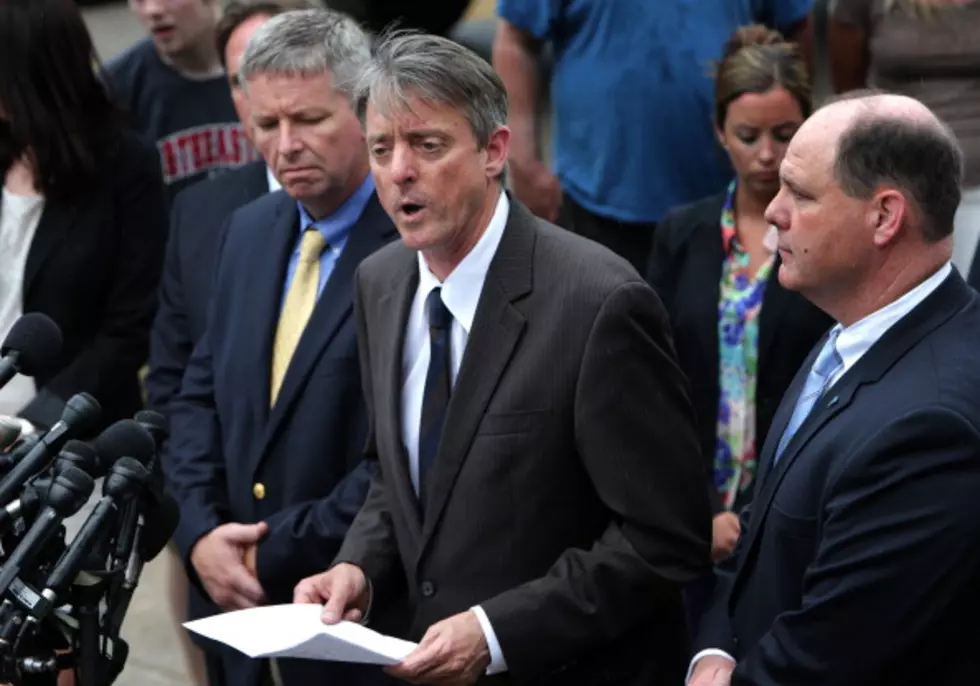 Former Fall River Mayor Sam Sutter Officially Enters 2023 Mayoral Race
Boston Globe/Getty Images
FALL RIVER (WBSM) — Former Mayor of Fall River and former Bristol County District Attorney Sam Sutter is officially entering the city's 2023 mayoral race.

Sutter will file papers at Fall River City Hall on Thursday to begin his campaign for mayor.
Sutter first told friends and supporters he will run for office at a house gathering in December 2022.
A formal campaign kickoff will be held on July 10 at the SouthCoast Marketplace at 2 p.m. 
Sutter will run against incumbent mayor Paul Coogan and 2021 mayoral candidate Michael Vandal. 
In a post on his Facebook campaign page, Sutter criticized Coogan for hosting the city's fireworks display on a cloudy night.
He said the decision was a waste of city money as people could not see the display due to clouds and bad weather.
"I was there last night. I saw hundreds of families show up with hope and energy and then leave sad when they couldn't see anything," Sutter said. "It was a waste of their time, it was a waste of their spirit and it was a waste of the city's money."
Sutter, a Democrat, was first elected to a public office in 2006 when he defeated 16-year incumbent District Attorney Paul Walsh in a primary election.
He faced no Republican opponent in the general election that year.
In 2012, Sutter launched a primary campaign against incumbent Massachusetts Congressman Bill Keating for the 9th Congressional District House Seat.
Keating defeated Sutter by a total of 31,366 votes to 21,675.
In 2014, Sutter ran for Mayor of Fall River in a special election to recall former three-term mayor Will Flanagan.
Sutter won with a total of 6,000 votes to Flanagan's 4,400.
His victory was the first successful recall of a mayor in Massachusetts history,
Sutter unsuccessfully ran for re-election in 2015, losing to Fall River City Councilor Jasiel Correia.
Correia received a six year prison sentence in 2022 on 11 criminal charges including wire fraud and extortion.
The preliminary election is scheduled for Sept. 19.
WBSM's Top SouthCoast Stories 6/26 - 7/2
A Look Inside Harrisville, Rhode Island's Haunted 'Conjuring House'
The Conjuring House, located in Harrisville, Rhode Island, is one of America's most notoriously haunted homes and was the inspiration for the smash hit 2013 film The Conjuring. Take a peek inside.
More From WFHN-FM/FUN 107