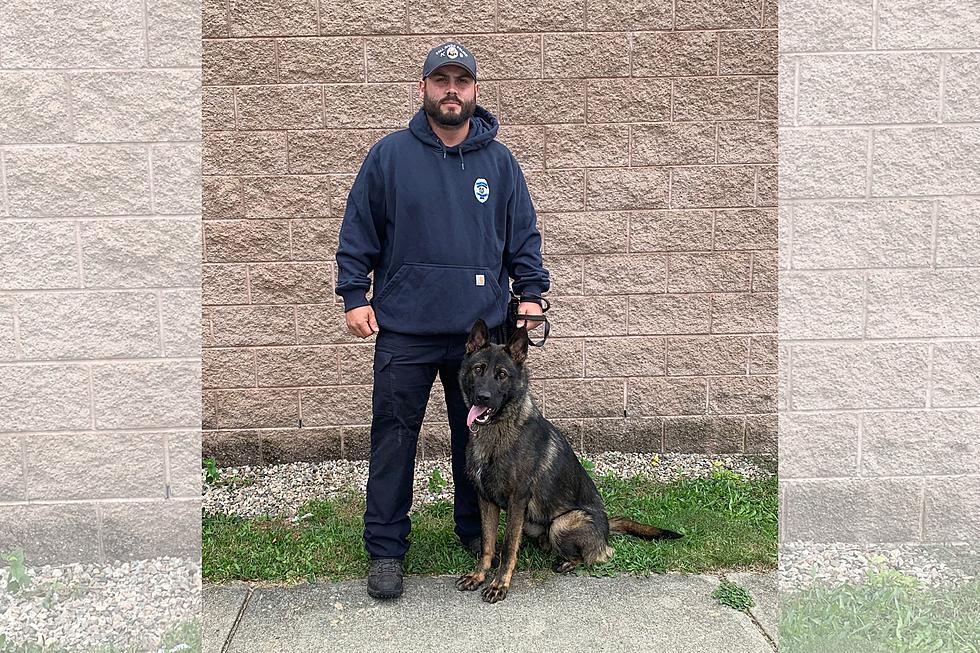 Fall River's Newest K9 Team Carries on a City, Family Tradition
Courtesy of Bristol County Sheriff's Office
Fall River Police Department's newest K9 team may have just graduated, but they are already carrying on a long-lasting family and city tradition that's spanned decades.
Fall River Officer Marc Correia and his K9 partner, Satu, graduated from the Bristol County Sheriff's Office K9 academy on Friday morning, and started a journey the Correia family is all-too-familiar with, thanks to Marc's dad and former officer, Ray Correia, and his years of work with and dedication to the Fall River K9 team.
"A Correia has partnered with a working dog to keep the people of Fall River safe for decades," Bristol County Sheriff Thomas M. Hodgson said on Friday. "Like his father, Marc will be an amazing addition to the FRPD K9 unit and a boost to the overall public safety of the city. We couldn't be more proud of him."
And Marc is not the only one graduating from the K9 program with glowing reviews. BCSO Sgt. William Dillingham had nothing but good things to say about Satu, the 20-month-old shepherd that will be working alongside Officer Correia to track and apprehend suspects, find missing persons, and conduct evidentiary searches.
"Satu is an all-around dog. He's good at everything," Dillingham said. "He and Marc bonded from the get-go, and that bond is the most important aspect of having a working law enforcement dog."
Officer Correia couldn't help but sing Satu's praises Friday as the pair prepared to begin their new journey together serving the Fall River community.
"He tracks very well," Officer Correia said. "He's also been indicating on articles of clothing and evidence very quickly. The 16-week academy went by quick, but he's done a great job. We hope to be a big boost to the FRPD K9 unit and the people of Fall River."
This is far from the first time BCSO has assisted SouthCoast police departments in training new dogs for their teams. The sheriff's office frequently trains with units from New Bedford, Fall River and Somerset, and will soon be adding Fairhaven to the list when the department's first K9 team, featuring their brand new, still nameless puppy, begins training later this month.
Meet Somerset's Adorable New Comfort Pup, Raider
At just nine weeks old, black lab puppy Raider is already making quite the grand debut as a comfort dog in Somerset schools. Whether he's greeting new friends or snoozing the day away, Raider is quickly getting socialized and growing into his new role – and his harness.
See How Much This Fall River Intersection Has Changed in a Decade
Well this is surely a blast from the past. While exploring Google Maps' street view feature recently, I came across an old still from 2012 mixed in with the more recent ones. It showed an almost decade-old look at Fall River's New Harbour Mall, which is now dead and has been replaced by the stores at the SouthCoast Marketplace. The more I looked around the intersection on William Canning Boulevard, the more I began to see remnants of the past, some that may now be long-forgotten for some. This Fall River intersection has changed so much in the past near-decade, but if you're needing a little look in the rearview to see how far it's come, check out some of the following stills.
Downtown New Bedford Then and Now
The development of Downtown New Bedford has happened slowly and steadily. It's not something that happened overnight, but New Bedford has changed quite a bit over the past 10 or so years. Here's a look at then and now.
More From WFHN-FM/FUN 107