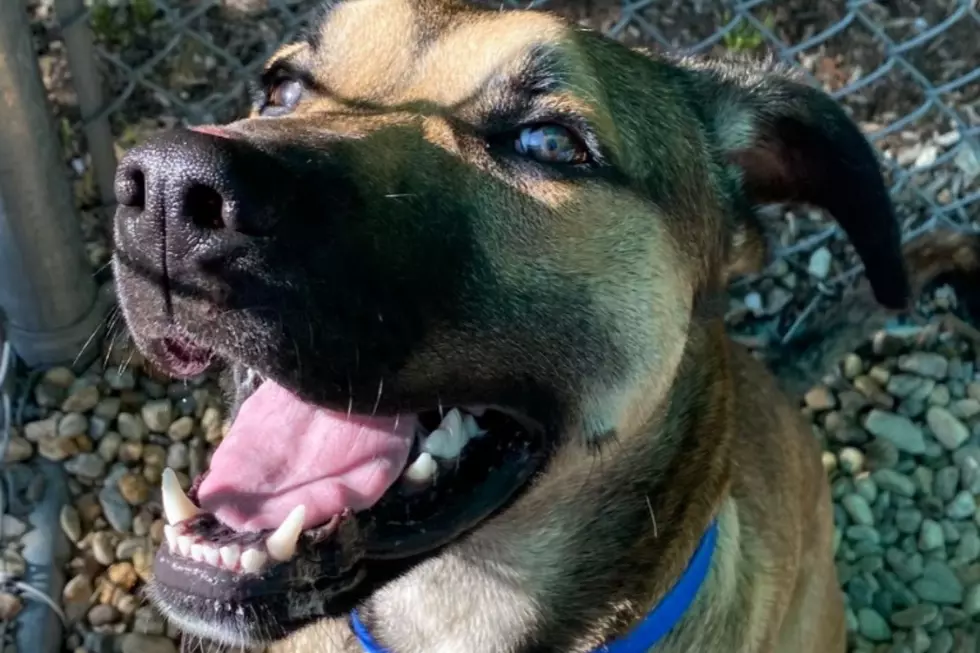 Fall River Hound Puppy Ready to Make a Forever Family Smile [WET NOSE WEDNESDAY]
Courtesy of Forever Paws Animal Shelter
Happy Wet Nose Wednesday!
Wednesdays have quickly become my favorite day of the week because of Fun 107's mission to get as many animals on the SouthCoast adopted as possible. With the help of shelters in the area, we have been able to give the spotlight to deserving animals that are patiently waiting for a place to call home. So many stories have been shared, allowing families to meet their new best friends.
This week, we head to Fall River to meet a hound dog that is anxious to go home for good.
Meet Argo, the 8-month-old hound mix that starts off shy, but it doesn't last long.
"He comes around quickly and has no boundaries when it comes to making friends," said the shelter.
Argo has a lot of energy and loves to play. His future family will have to live an active lifestyle to keep up with Argo's puppy antics.
The shelter shared that hounds tend to be very intelligent, so Argo will do very well with a little bit of training. Crate training is always recommended, and since Argo is still a puppy, his future family will have an easier time acclimating him.
Argo gets along well with other dogs, and even cats, but his future family should have children that are at least 12 years of age.
Does Argo sound like a good fit for you and your family? Contact Forever Paws Animal Shelter to fill out an application today and make sure to like them on Facebook.
Forever Paws Animal Shelter
300 Lynwood St., Fall River, MA 02721
(508) 677-9154
RANKED: Here Are the 63 Smartest Dog Breeds
Does your loyal pup's breed make the list? Read on to see if you'll be bragging to the neighbors about your dog's intellectual prowess the next time you take your fur baby out for a walk. Don't worry: Even if your dog's breed doesn't land on the list, that doesn't mean he's not a good boy--some traits simply can't be measured.
Check out these 50 fascinating facts about dogs:
More From WFHN-FM/FUN 107