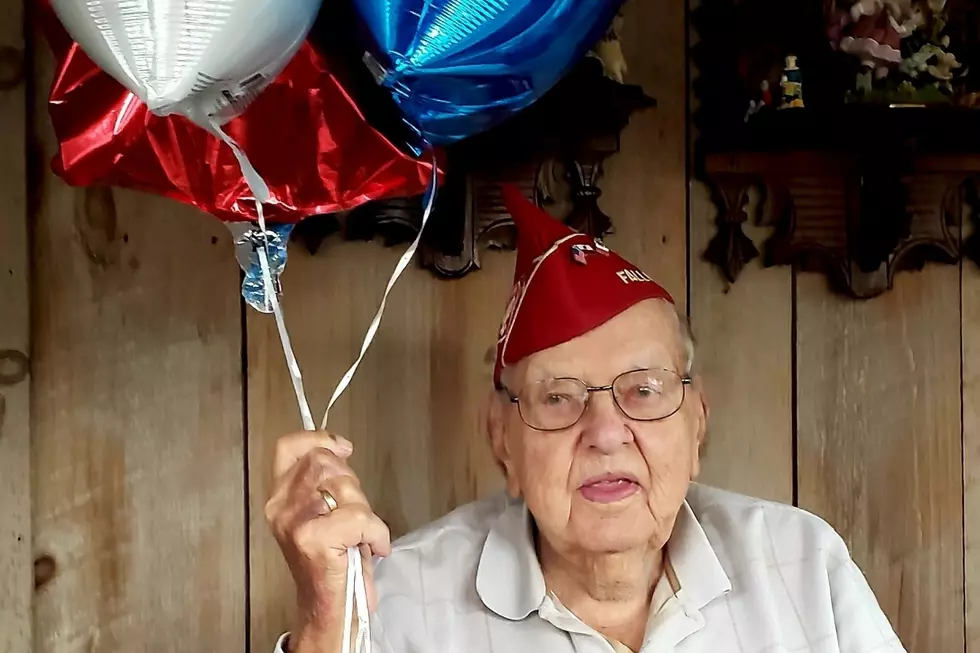 Fall River Daughter Plans Parade for Dad's 101st Birthday
JoAnne Bucko Frizado via Facebook
Clear your schedule on March 20 because you have a birthday parade to attend, and trust me, this birthday is a special one.
It's not every day you hear a man getting ready to celebrate his 101st birthday just a few weeks after surviving the coronavirus, and his daughter wants to make sure the celebration is as big as possible.
JoAnn Bucko Frizado resides in Fall River with her family. In 2020, she and her family were busy planning her father Joseph Bucko's 100th birthday party, but a few days before the big event, the world shut down due to the pandemic.
"We said that if he made it to 101, we would do a big party," Frizado said. But there was a period of time where she felt he may not make it.
Joseph Bucko is a fighter. He was a gunner in the Navy during WWII, and a century later, he would have to use his fighting spirit to battle COVID-19 after testing positive one month ago. Miraculously, Bucko recovered and returned home on Wednesday, eager to celebrate his upcoming birthday.
Frizado was not going to let him miss another birthday celebration, saying, "He loves to socialize and he was really looking forward to his birthday, so we hope this makes him happy."
Frizado decided to coordinate a birthday parade for her father, and I wanted to help her spread the word. She asks for anyone who wants to join the parade to meet at American Legion on Ocean Grove in Swansea at 1 p.m. on March 20. The more, the merrier, and as always, please abide by COVID-19 rules and guidelines.
Bucko will be sitting in his wheelchair outside of his home, ready to greet anyone who drives by.
Let's get the entire town to shower Joseph with love on his big day.
"It would mean everything," Frizado said. "He's had a tough year, and this would mean everything."
LOOK: 100 years of American military history
More From WFHN-FM/FUN 107