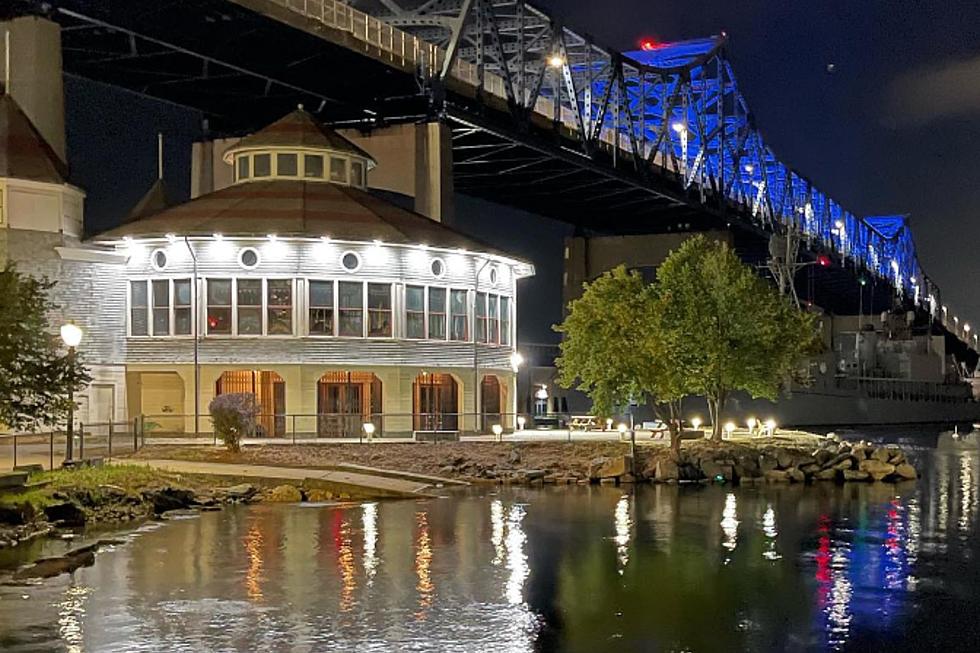 Historic Fall River Carousel Revived by City Enthusiasts
@fallrivercarouselcreamery via Instagram
Mitch Mauricio and Jeffrey Machado are self described "Fall River guys with kids."
That's why when there was an opportunity last year to bring back the Fall River Carousel after it shut down during COVID, they couldn't resist.
After decades of running it, Battleship Cove just didn't have the staffing any longer to manage the operation of the carousel. The two approached the city to see if they could open up an ice cream shop on the bottom floor and get the vintage carousel back up and running.  They got a "yes."
To run it, though, would be a challenge.
Machado owns two Fall River barbershops and Mauricio is the executive chef at a Rhode Island country club. Running the carousel is very much a side hustle for both of them. However, the carousel attracts roughly 250 riders on a typical week, a number that grows to thousands riding over a holiday like Fourth of July.
This isn't the first time the carousel was saved. A group of Fall River investors bought the carousel when Lincoln Park put it up for sale shortly before the troubled park went under. The waterfront location was agreed upon to complement the battleships, the carousel was moved there, and a custom structure was built to house it.
The Fall River carousel itself was built in the 1920s by the Philadelphia Toboggan Company. It is world-class. Only a handful remain, and they're found in places like Hershey Park in Pennsylvania and the Magic Kingdom at Walt Disney World in Florida.
Except for weddings and private functions, the carousel is closed to the public during the off-season. It will reopen seven days a week between Memorial Day Weekend and Columbus Day Weekend.
How does the Fall River Carousel stack up against the Flying Horses Carousel that can be found at Oak Bluffs, Martha's Vineyard?
"I think ours is better, but we don't have the rings like they do,"  Mauricio said, referring to the game to find the brass ring to earn a free ride.
Built in 1876, the Flying Horses Carousel is the oldest operating platform carousel in the United States and is considered a National Historic Landmark.
"We see a lot of grandparents bringing their grandchildren here for the nostalgia," Mauricio said of the Fall River ride. "They love that the kids can ride on the very same carousel they rode on when they were children."
Not-So-Rave Reviews for Fall River's Braga Bridge
Love it or hate, most drivers on the SouthCoast use it several times a week. Now some of them have taken to Google to review their experience on Fall River's Braga Bridge.
Go Inside Fall River's Lizzie Borden Bed & Breakfast
This infamous Fall River home is open for tours and overnight stays through U.S. Ghost Adventures. Here are all the rooms you can stay in and the haunted happenings that have taken place in them.
More From WFHN-FM/FUN 107