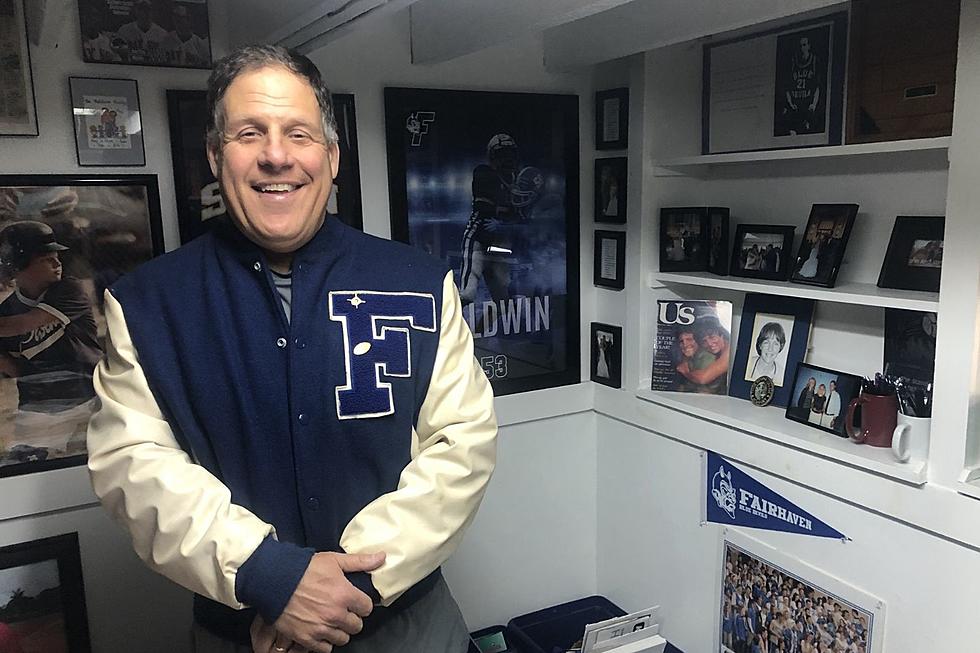 Fairhaven School Superintendent Dr. Robert Baldwin Resigns
Fairhaven Public Schools via Facebook
Dr. Robert Baldwin is stepping down as Fairhaven's Superintendent of Schools.
Baldwin Bleeds Blue
Baldwin will be the first to tell you, he bleeds blue. Fairhaven Blue. Baldwin is a Fairhaven High School alum. He played baseball and basketball for the Blue Devils. He started his career in town as the high school basketball coach.
Last year, when I'd continually press the man who served as president of the Massachusetts Association of School Superintendents about whether or not we'd resume high school sports, he would always tell me how much he believed that sports were a major part of the high school experience. He was a part of the process of getting high school athletes back on the fields and courts across the Commonwealth.
Why This Is Baldwin's Dream Job
Baldwin loves education, and he loves sports. If Baldwin thought Fairhaven Superintendent of Schools was his dream job, there was one he hadn't considered: meet the MIAA's and the MSAA's new Executive Director, Dr. Bob Baldwin. He made the announcement to the Fairhaven Public School's faculty and staff yesterday afternoon.
Listen to Baldwin Making His Announcement on Michael and Maddie
In basic terms, the MIAA (or Massachusetts Interscholastic Athletic Association) is the equivalent to the NCAA at the Massachusetts public high school level. The MSAA is the Massachusetts School Administrators Association.
According to the job posting, Baldwin will be "both the face and voice for both organizations on the local, state and national level."
After 16 years, Baldwin is leaving Fairhaven as the reigning Massachusetts Superintendent of the Year, an honor given to him by the Massachusetts Association of School Superintendents. He was president of the association during what was inarguably the organization's toughest year, leading Fairhaven schools and his peers through the COVID crisis.
And now he's ready for the next challenge.
All The Massachusetts Athletes That Made Team USA
The Tokyo Olympics are this summer and nearly two dozen of the athletes hail from the Bay State. Here are all the Massachusetts members competing for Team USA.
Fairhaven's Historic Henry Huttleston Rogers' Potting Shed for Sale
See pictures of
18 Cedar Street
, the site of Henry Huttleston Rogers' former potting shed for his greenhouse that could actually be your dream home in Fairhaven Village.
25 Cash-Only SouthCoast Businesses
Here are 25 businesses on the SouthCoast that only accept cash (and sometimes checks), but no credit or debit cards.
More From WFHN-FM/FUN 107