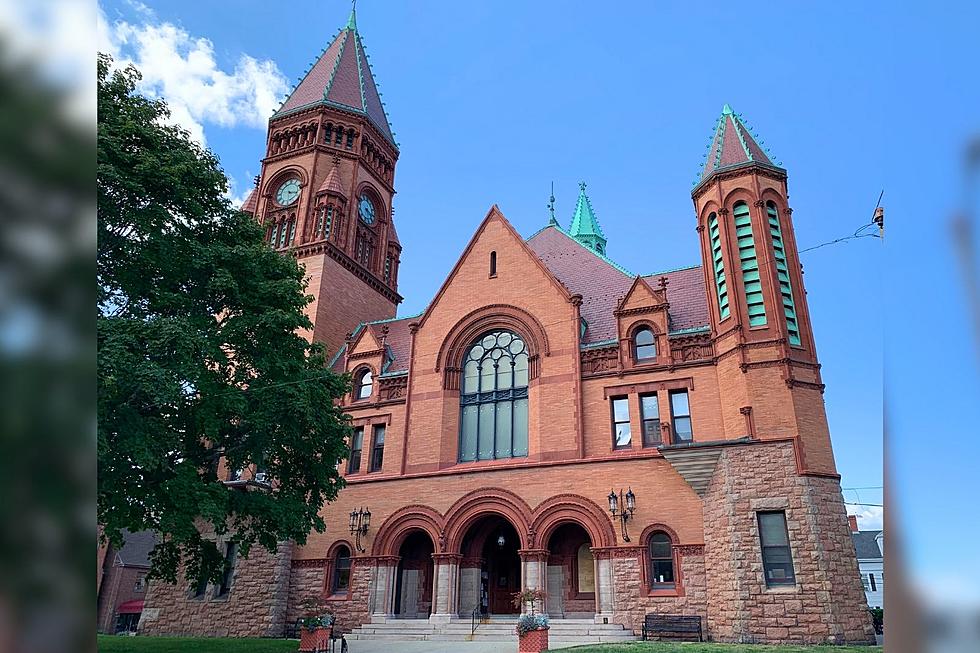 Fairhaven Planning Board Member Investigated for Sexual Harassment
Kate Robinson/Townsquare Media
FAIRHAVEN — A longtime member of the Fairhaven Planning Board who is up for election on Monday had to undergo sexual harassment training following a complaint from a Town Hall employee in 2021.
Documents provided to WBSM show that Wayne Hayward was accused of sexual harassment by a staffer at a town office in July 2021.
An investigation into the complaint by a law firm concluded in October 2021 that Hayward — who has served on the Planning Board since 1991, and even served as town planner twice since then — likely did violate the town's sexual harassment policy.
The Complaint and Investigation
Witnesses interviewed by the law firm in the investigation — including Hayward, the complainant, and others present — stated that Hayward came to the office at Town Hall to get files on a property.
At one point, the complainant got down on one knee to get a file for him.
Hayward then allegedly made an off-color joke about getting her on her knees — although witnesses differed as to the exact wording, according to the report.
The employee told investigators that she was upset by the joke and the laughter that followed.
She said she immediately left the office and spoke to various colleagues about the incident, before emailing the complaint to the union.
"There is sufficient credible evidence to find that Mr. Hayward violated the town's policy on sexual harassment," the report concludes.
It goes on to recommend Hayward be required to attend sexual harassment training and to stay away from the office where the complainant works.
Response from Town Officials
The Fairhaven Select Board voted unanimously to ask Hayward to do both in an executive session in December 2021.
Fairhaven Town Administrator Angie Lopes Ellison stated, ""It is the goal of the Town of Fairhaven to promote a workplace that is free of unlawful harassment, sexual harassment, and/or discrimination in any form."
Ellison declined to comment on Hayward's case, but did confirm he has completed the required training and said that "the matter is closed."
Statement from Hayward
Hayward wrote in a statement to WBSM News that while a sexual harassment complaint was filed, the town "did not follow proper procedure," going on to allege that "the results would have been different" if it had.
He noted that no complaint was filed with the Massachusetts Commission Against Discrimination, nor was a Sexual Harassment Complaint Form submitted.
"I was notified by certified letter on a Saturday afternoon to appear the next Monday evening," he said regarding the Select Board executive session in December 2021.
"There was no time afforded me to appear with counsel in one business day."
Hayward also said that the day the incident took place was in the midst of the pandemic, and he said he was afraid to be in town hall despite being vaccinated.
"This wasn't a joking environment," he said, going on to dispute the findings outlined in the report, denying that he even spoke to the employee that day or in the past.
"I dispute the flawed characterizations of facts," he wrote.
As for the Select Board, Hayward called their decision "very quick," but said he complied "100%" with what they asked of him, even though he disagreed.
"I have never made inappropriate sexual comments to any employee at town hall nor will I ever," Hayward stressed.
"If the facts as reported were true, I would resign," he added. "I would be too embarrassed to continue my duties."
Hayward is running for re-election to the Fairhaven Planning Board in the town election on Monday, April 3.
Hilarious Bad Reviews of Fairhaven's Fort Phoenix
We get it, people don't like rocks or seaweed on their beaches. But some of these one- and two-star Google reviews of Fairhaven's famous Fort Phoenix are just downright funny. Check 'em out!
See Inside the Boyhood Home of Fairhaven's Legendary Henry Huttleston Rogers
This small, unassuming Fairhaven house was the boyhood home of Fairhaven's greatest benefactor, Henry Huttleston Rogers, and was even the home that had the first telephone in Fairhaven history. The house
recently sold
for $335,000.
More From WFHN-FM/FUN 107