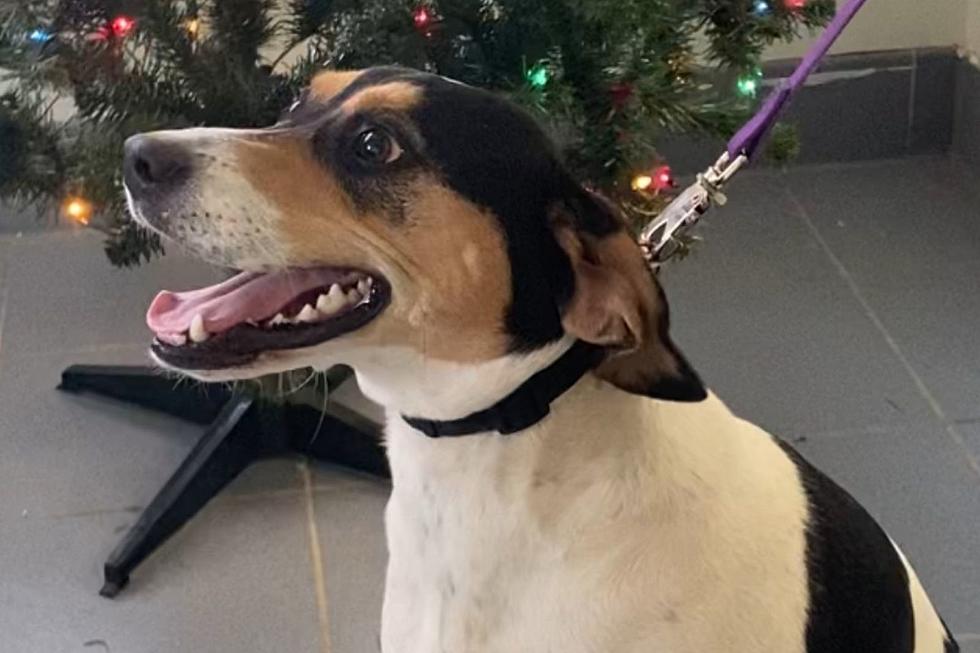 Fairhaven Beagle Returned to Shelter Twice Hopes Third Time's the Charm [WET NOSE WEDNEDSDAY]
Courtesy Fairhaven Animal Shelter
There is something about a pet that brings joy and comfort to a home, and if you find yourself searching for a new family pet, consider adopting first. The SouthCoast is home to incredible shelters that house hundreds of animals who are ready to go to good homes, and every Wednesday, Fun 107 tries to make that happen.
On Wet Nose Wednesday, we shine a light on one lucky animal that is up for adoption in hopes of connecting them with the perfect family. This week, we head to Fairhaven Animal Shelter to meet a pup who had a taste at forever but it didn't have a happy ending.
Meet Lucky. She is a one-year-old beagle-hound mix who is full of energy and full of love. She was adopted once but was brought back when her energy was too much for the family to handle. She was then adopted a second time, but an animal that was already living at the home didn't want to share the family with her whatsoever.
So, Lucky remains at Fairhaven Animal Shelter, waiting for her perfect match.
"She loves everyone and is a volunteer favorite here," said the shelter.
She gets along with most dogs but has never been around cats. She will immediately love you, but she needs some work on her energy level.
Like all puppies, she gets excited, so her forever family will need to have patience during the training process.
Lucky is 45 pounds of energy and affection, and she hopes her third family will be the one that sticks.
Does Lucky sound like a good fit for your family? Contact Fairhaven Animal Shelter to make an appointment.
Fairhaven Animal Shelter
200 Bridge Street, Fairhaven, MA 02719
(508) 979-4028
The SouthCoast's Dog-Friendly Restaurants
If you've been searching for a restaurant where you can take your dog with you for a bite to eat, here are some of our faves on the SouthCoast.
More From WFHN-FM/FUN 107