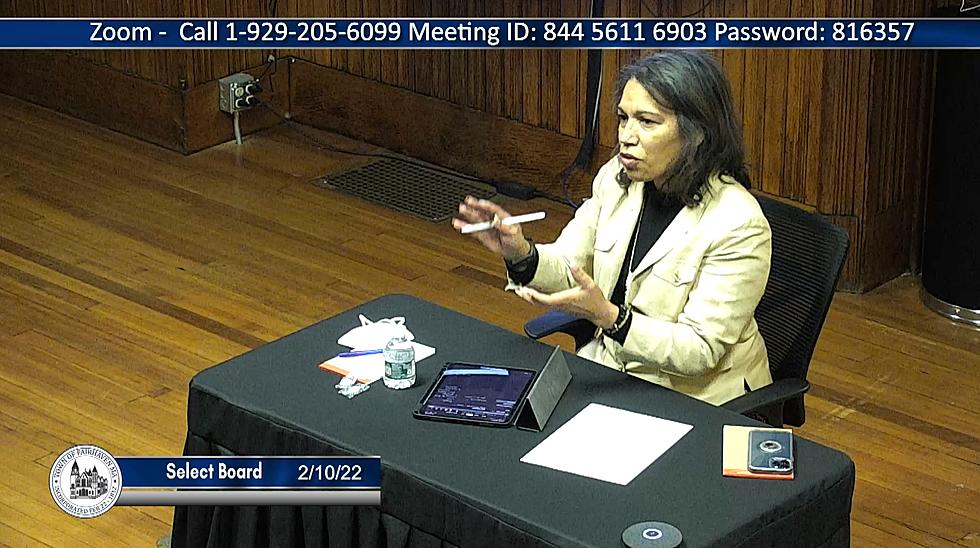 Fairhaven Appoints New Town Administrator
Courtesy Fairhaven Community Media
FAIRHAVEN — The Fairhaven Select Board announced Tuesday that it has appointed Angie Lopes Ellison as the new Town Administrator.
Ellison, the former Uxbridge town manager, was offered the position on Feb. 10 and is set to begin on April 4.
She will take over from Finance Director Wendy Graves, who has been filling in as interim town administrator since Mark Rees' retirement in January 2021.
Ellison left the manager job in Uxbridge for a position in North Adams in 2020 after former Uxbridge town accountant Justin Cole was indicted on embezzlement charges.
She had played a part in uncovering Cole's alleged scheme, but told the Fairhaven select board that her decision to keep the investigation quiet from town officials, including Cole's friends, led to an erosion of trust.
As a Fairhaven employee, she would now focus on transparency and communication, she told the board in February.
Fairhaven has already seen some controversy regarding the Town Administrator role.
Select Board Chair Dan Freitas was recalled last year due partly to allegations that he was mishandling the candidate search.
Those leading the recall effort claimed Freitas nominated himself to the candidate screening committee to add Graves back to the list after she was reportedly excluded from the final three.
According to the board's announcement, Ellison has over a decade of experience in municipal government and over 17 years in public higher education management.
She holds a master's certificate in local government leadership and management, and is also a certified public purchasing officer, the board noted.
10 Beautiful Botanical Gardens Across the SouthCoast
When the season is right, there are several spectacular gardens around the SouthCoast that are blooming with rows and rows of beautiful flowers. Here are some of the most popular places to tiptoe through the tulips and so much more.
The 12 Worst Intersections on the SouthCoast
Here are the 12 worst intersections on the SouthCoast. One point for each intersection you've driven through.
More From WFHN-FM/FUN 107