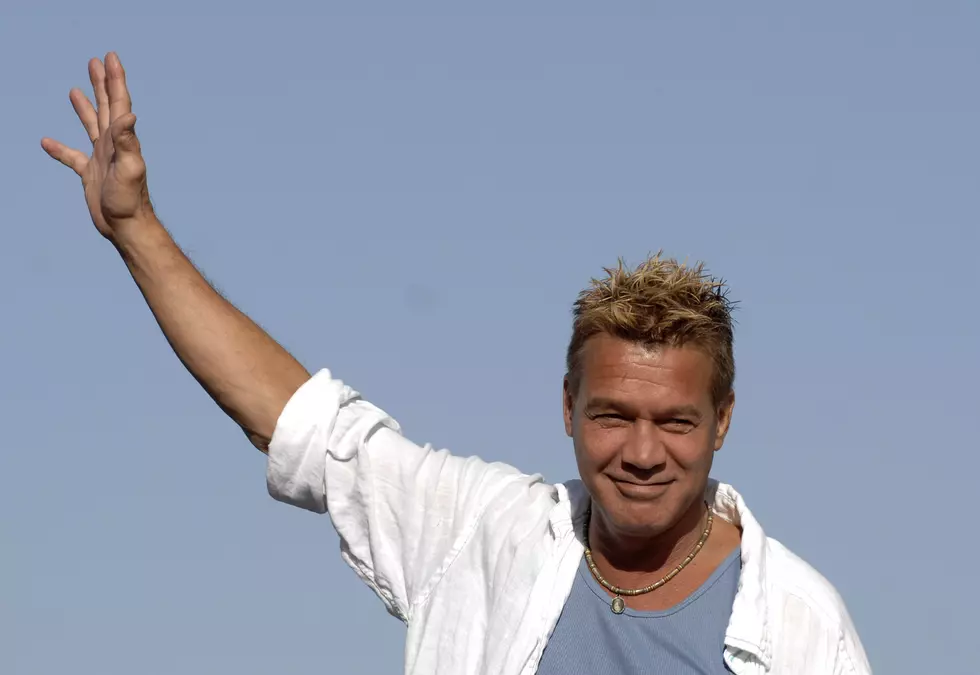 Eddie Van Halen Remembered
WireImage
Enter your number to get our free mobile app
Sad news to report today, as a rock legend has passed away.
I remember being in the fifth grade, and Van Halen was such a big deal back then that each one of my friends agreed to wear our Van Halen 3/4-sleeve baseball shirts, paired with a jean jacket and our black corduroy Levi's every Friday. Even though my mother protested, I wore that shirt for my official sixth-grade photo.
Van Halen's 1984 album was the first full album cassette I ever bought. Actually, my mom bought it for me. She knew the hit "Jump" which, surprisingly, was Van Halen's only No. 1 song on the pop charts. I wonder if she knew about "Hot for Teacher," which was definitely an interesting video, not so much for the bikini-clad teachers, but for the mini versions of all of the band members. The song "Hot for Teacher" is still part of my daily life. It is the ringtone when my wife, a fourth-grade teacher, calls my iPhone. Come to think of it, I'm not sure she knows that, either.
Perhaps one of the biggest recordings that Eddie Van Halen's guitar work ever appeared on wasn't even a Van Halen album at all. It was, however, one of the biggest albums of all time. On Michael Jackson's Thriller album, the guitar solo on "Beat It" was played by Eddie Van Halen. Michael knew talent when he heard it.
Another life gone too soon.
The baby on the cover of 1984 is crying onto his cigarette packs tonight.
Here are the top 25 hits of the '80s based on their overall popularity.
More From WFHN-FM/FUN 107