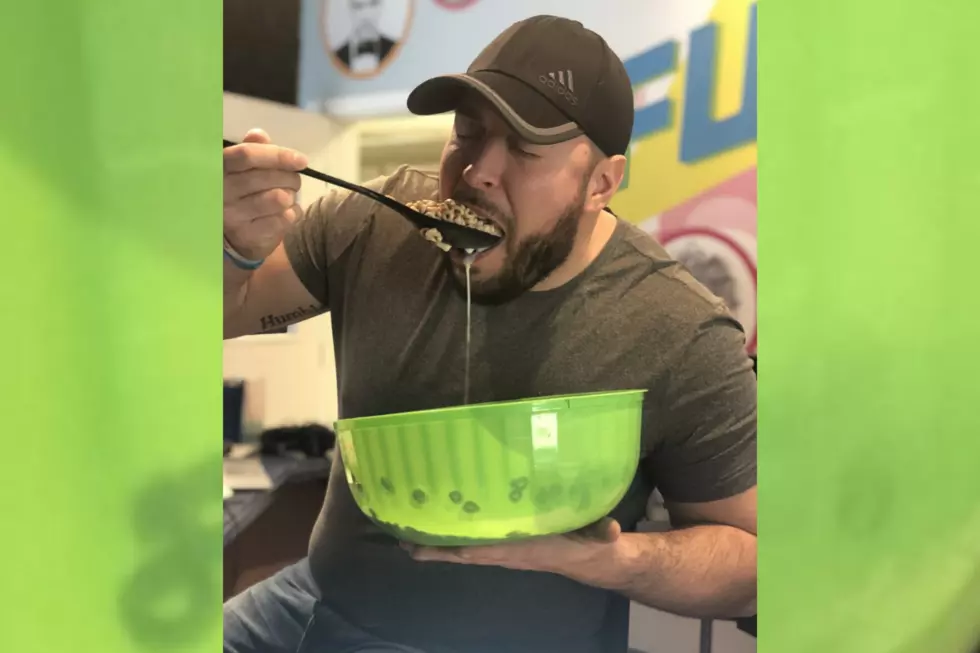 Eating Cereal out of Chip Bowls Is More Satisfying
Gazelle/Townsquare Media
If you're not eating a box of Cheerios out of a large chip bowl, are you really living your best life?
When it comes to breakfast, I'm a firm believer.
However, going out to eat every day can get a bit pricey, so I decided to put my foot down and figure out a better solution to save some moolah while still being able to eat a hearty breakfast on the daily. That's when I had the idea to pick up one of those family-sized boxes of Cheerios, my favorite cereal of them all.
Yes, I am aware that it's bland and boring, but quite honestly, I prefer those delicious little multi-grain circles over any sugary cereal.
So here I am, in the Walmart checkout line with a big box of Cheerios and a gallon of one percent milk.
The total came to $4 and it lasted four days. That's, like, a buck a day (if my math is correct).
The only problem that I ran into though, was the fact that the radio station community bowls and silverware were simply way too small. I have a job to do on The Rock & Fox Show and I can't keep getting up and leaving the room just to continue to pour another bowl of cereal. That's just ludicrous if you ask me.
That's when I came across this giant chip bowl in the station kitchen cabinet that paired perfectly with one of those serving spoons and poured those little oats into the massive bowl. There, problem solved. I had an estimated 4-5 bowls of Cheerios into one serving and I didn't have to keep returning to the kitchen to re-up on breakfast.
Call it what you may, but in my eyes, it's one hell of a life-hack and I have no shame whatsoever eating like a barbarian. Especially when breakfast is involved.
#Cheerios #ILoweredMyCholesterolToday
Enter your number to get our free mobile app
More From WFHN-FM/FUN 107