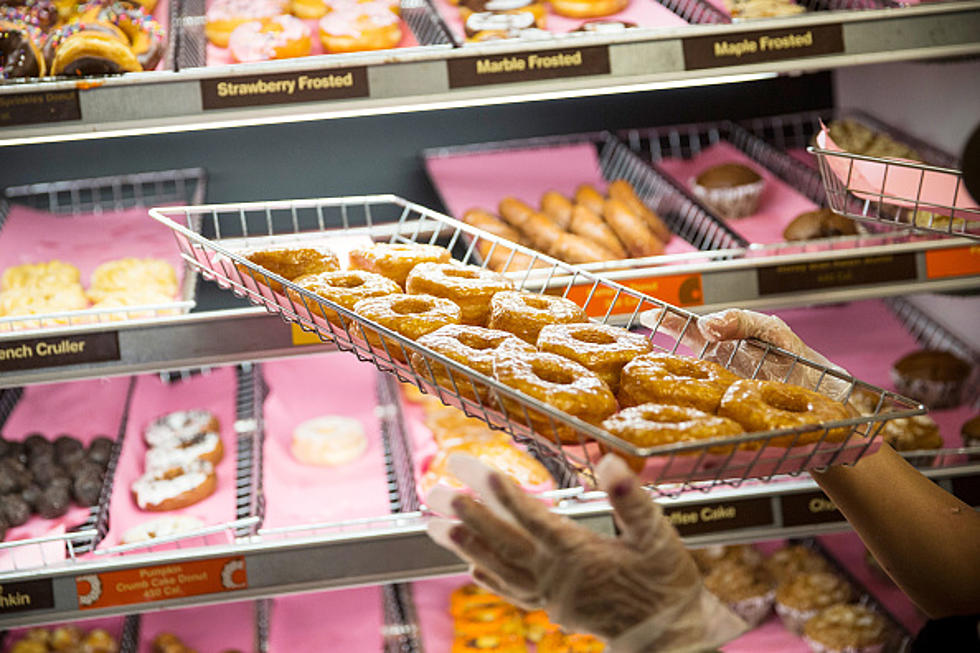 Don't Take This Survey for Free Dunkin' Donuts
Andrew Burton/Gettyimages
A free box of Dunkin' donuts may sound pretty awesome, but this online survey is not the way to get one.
You may have seen a link to a Dunkin'-sponsored survey showing up in your Facebook feed recently, but don't be fooled.
Though it may seem really tempting to simply answer a few online questions for a free dozen donuts, the survey is really just a scam.
We clicked on the link that takes you to dunkindonuts2019.com and right away we were scratching our heads.
First off, the logo is way old. I mean, they don't even call themselves Dunkin' Donuts anymore.
Second, the page is just so plain. There's no way Dunkin', with their funny commercials and timely advertisements, would put out a plain white background on a pink survey. They would be much more creative than this.
Now I can't say what kind of scam they are trying to pull off here. The creators might just want to bum doughnut lovers out when they show up at their local Dunkin' with a fake coupon, or perhaps there's something much more sinister, like hacking your computer.
Whatever their aim, don't let them succeed.
Avoid this Dunkin' donut scam and pass the word along to other Dunkin' fans you know.
More From WFHN-FM/FUN 107