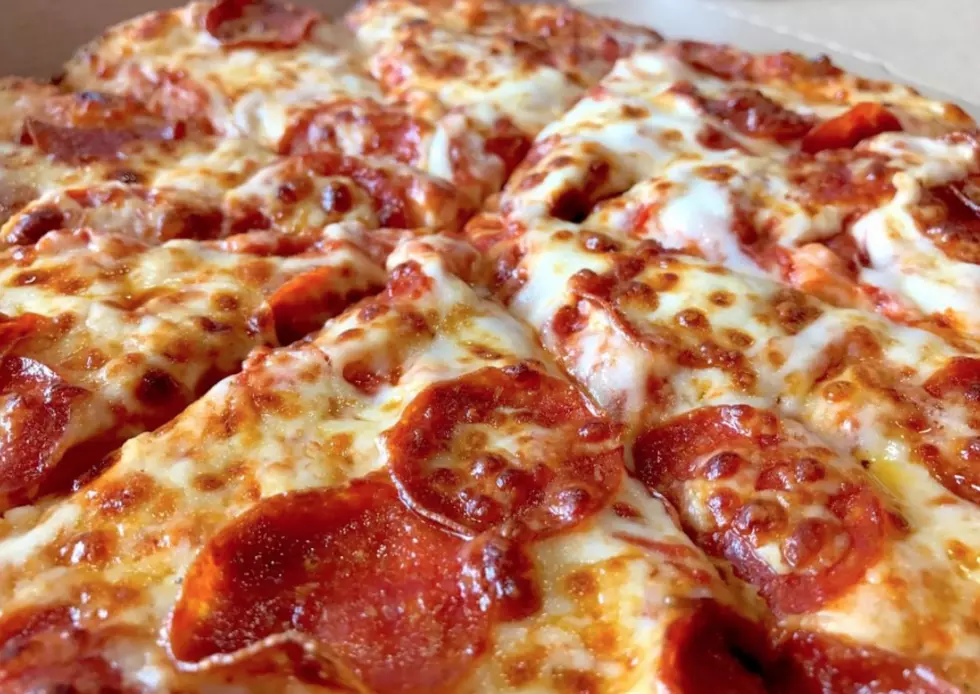 Domino's will Pave Potholes in the Name of Pizza Safety
Domino's | IG
"Paving for Pizza" is filling potholes, cracks, and bumps on streets so you can get your pizza in one piece - or 8, perfect, not-bounced-around slices. 
Domino's is upping its Carryout Insurance policy (which allows you to bring back your pizza and replace it if you fumble it trying to open your car door or drop it on the way into the house) by offering to fix potholes in order to make sure your pizza doesn't get bounced around in your car.
"Paving for Pizza" officially launches this week and has already filled 50 potholes in cities like Athens, Georgia and Burbank, California. To really put it into the consumers' hands, you can request that your street or neighborhood be filled by clicking here.
POTHOLES, CRACKS, AND BUMPS IN THE ROAD CAN CAUSE IRREVERSIBLE DAMAGE TO YOUR PIZZA DURING THE DRIVE HOME FROM DOMINO'S. WE CAN'T STAND BY AND LET YOUR CHEESE SLIDE TO ONE SIDE, YOUR TOPPINGS GET UN-TOPPED, OR YOUR BOXES GET FLIPPED. SO WE'RE HELPING TO PAVE IN TOWNS ACROSS THE COUNTRY TO SAVE YOUR GOOD PIZZA FROM THESE BAD ROADS.
Essentially, Domino's is trying to go above and beyond to make sure that there is nothing that could possibly interfere with their product and how much you enjoy it. So much so that they'll send their pizza paving truck right to your street.
We salute you, Domino's, cause our streets are terrible but we LOVE our pizza.
More From WFHN-FM/FUN 107