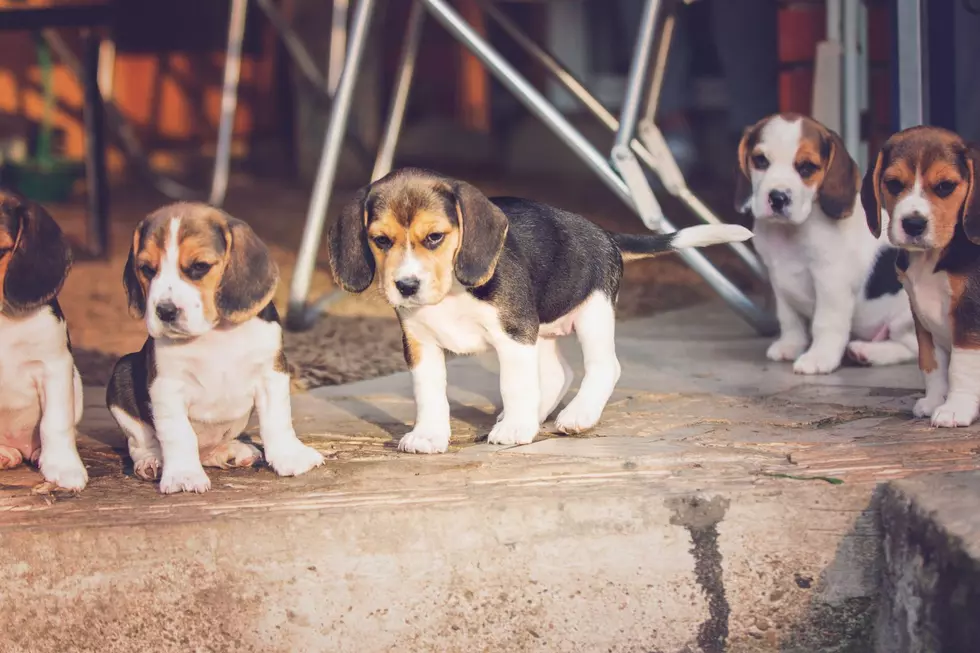 Nearly 100 Beagles Rescued From Research Facility Are Awaiting Adoption
Canva
Every Wednesday, Fun 107 shines the spotlight on a local animal that needs to be adopted. Wet Nose Wednesday is a special cause that is near and dear to morning show co-host Maddie Levine, so that is why she spearheaded it when she arrived two years ago.
When Maddie takes the week off for vacation, we normally take a week off for Wet Nose Wednesday. This week, however, there was such an important story that we felt the need to get the word out.
Late last week, the Massachusetts Society for the Prevention of Cruelty to Animals reported it had rescued 76 beagles from a breeding facility used for research.
The organization said:
These dogs were living in confined and unsanitary conditions with little to no socialization with people. Two of the dogs were pregnant and have given birth while in our care, meaning 13 new puppies will ultimately need loving homes too. All 76 beagles have undergone extensive medical and behavior checks, and have responded beautifully to the TLC that our staff and volunteers have provided, and some have already been placed into adoptive homes!
In an update Wednesday, the MSPCA says it has now brought another 20 beagles back to Massachusetts and is trying to place the remainder of these beautiful dogs into a good home. The beagles range in age from brand-new puppies to older dogs who have spent their entire lives in kennels and aren't used to home environments.
If you are able to adopt one, you can visit mspca.org/adoptabeagle to submit an inquiry.
Big thank you to Moriarty's Fence, Camp Bow Wow in Swansea, and a brand new sponsor to Wet Nose Wednesday, First Citizens Federal Credit Union.
If SouthCoast Dogs Had a Dating App, It Would Look Something Like This
August 26 is International Dog Day, and it got me thinking. What if there was a way for dogs to connect with other dogs in the area to make new friends? Or maybe even find love? Twenty-six dogs living on the SouthCoast sent me their profile picture and bio. Let's see the eligible pups.
More From WFHN-FM/FUN 107