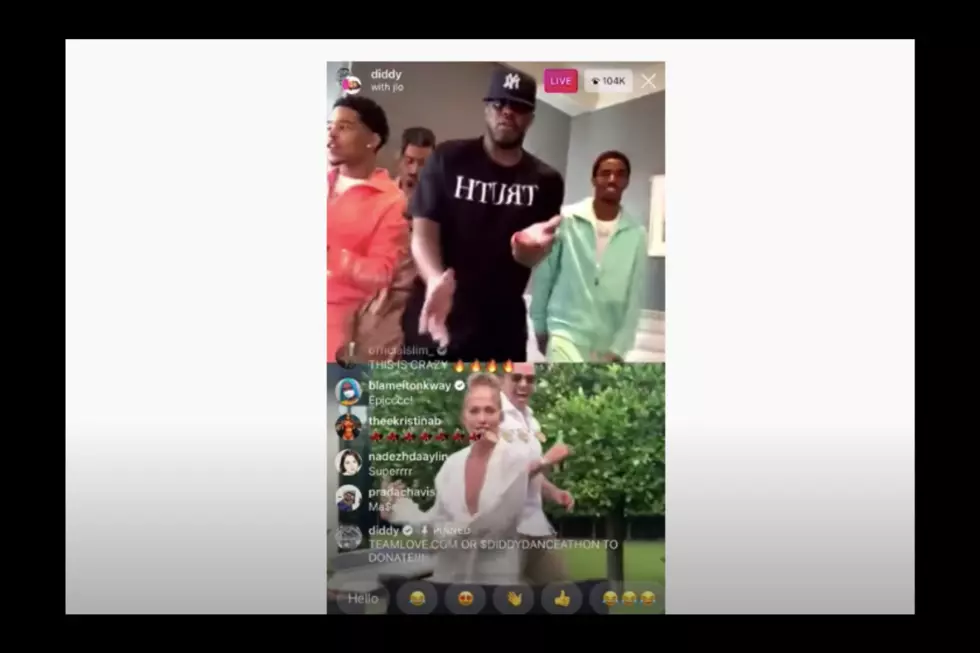 Diddy's Dance-a-Thon Raises Money for COVID-19 Relief
YouTube Jlo
P. Diddy held a charity dance-a-thon and encourage of his musician and celebrity friends to join in, support and raise money for all of the frontline employees across the country right now. Diddy's Instagram Live encouraged followers to make donations to a COVID-19 relief fund at teamlove.com in support of front line workers.
Among the many guests joining the first half of his live stream were Drake, DJ Khaled, Kelly Rowland and Mark Wahlberg.
Then all of a sudden, Jennifer Lopez appeared on the live stream. She and Diddy dated back in the day from 1999-2001. They never had a bad breakup or anything but I could tell things were getting awkward about 30 seconds in when it was just she and Diddy dancing together. At one point he called her "Mami" and she joked with him about his grown-in beard. And then just when you might be thinking maybe A-Rod would have a problem with Jen virtual dancing with her ex – nope, not at all. As it turns out, Alex's hip hop idols from back in the day are Mase and P. Diddy. Go figure.
The Quickest Celebrity Engagements
Enter your number to get our free mobile app
More From WFHN-FM/FUN 107