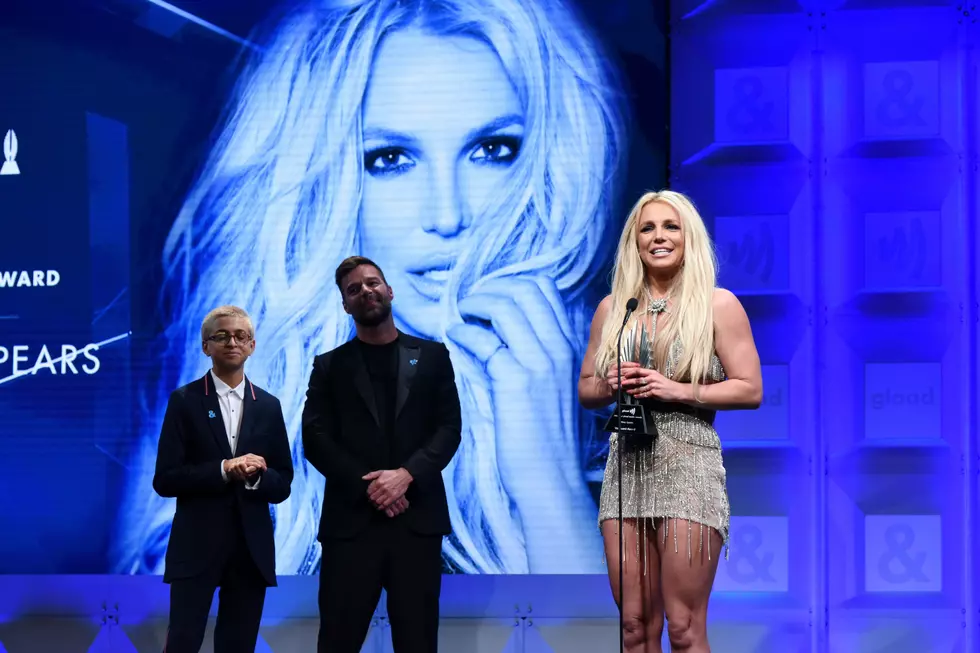 A Major Milestone for Britney's Career
Getty Images for GLAAD
Britney Spears is celebrating another record achievement. Rolling Stone has crowned Brit's first song on the radio, "Baby One More Time", the greatest debut single in history.
Britney was up against some serious competition in the new singles chart, which ranked the top 100 greatest debut songs of all time. She surpassed runners-up like The Jackson 5, Sex Pistols, Run-DMC and Chuck Berry, who made the top five in that exact order.
Elvis Presley was ranked eighth overall while Taylor Swift missed the top 10 by just one slot, and believe it or not, The Beatles' "Love Me Do" didn't even make it into the top 20, coming in 21st place.
"This girl changed the sound of pop forever," concluded Rolling Stone, officially dubbing Britney Spears a cultural and music icon.
I have always been a Britney fan and had the pleasure of meeting her and bringing her onto a stage to perform for a huge audience back in 1999, not long after her debut came out.
Fans sat at the edge of their seats for three hours awaiting the highly anticipated results of NBC's The Voice, which, for the first time in the show's 18-season history, crowned the winner remotely.
Congratulations are in order for Blake Shelton's standout star Todd Tilghman, who was in a stiff race against teammate Toneisha Harris and Team Nick Jonas' Thunderstorm Artis for the title.
And after concerns that something was physically wrong with Ryan Seacrest, he was back in action and seemed totally fine. I have to say, I was relieved to see this as I was definitely concerned watching him during the finale of American Idol on Sunday night.
OH NO WE DIDN'T: 12 Photos That Prove That Alpacas Are Cuter Than Llamas
Enter your number to get our free mobile app
More From WFHN-FM/FUN 107