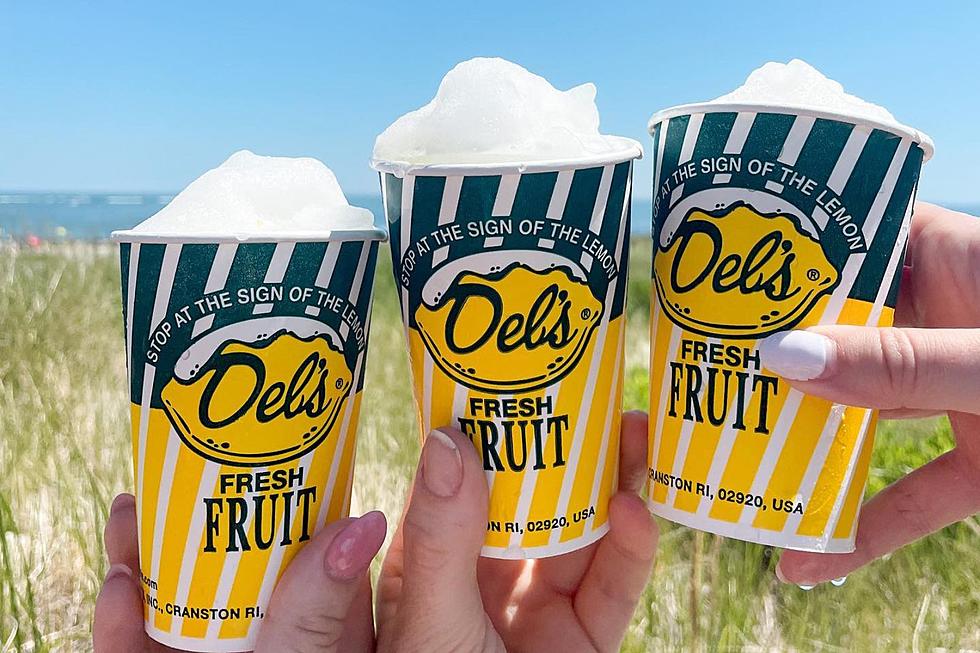 Del's Lemonade Celebrates 75 Years with 75 Cent Lemonade in Cranston
Del's Lemonade/Facebook
To celebrate a huge milestone for one of New England's most beloved businesses, Del's Lemonade will be rolling back the price of a mini Lemonade at their headquarters in Cranston in honor of their 75 years of serving up frozen lemonade to millions of families over the years.
History of Del's Lemonade
Did you know this Rhode Island fan favorite actually got its start in Italy?
The Grandfather of Franco DeLucia created the very first Del's almost 200 years ago in Naples. In 1840, during the winter, Grandpa DeLucia collected snow into nearby caves and insulated it with straw.
"When summer arrived and the local lemons were ripe and flavorful, he mixed their juice with just the right amount of sugar and snow," said Del's. "Thus making a refreshing drink, which he sold at the local market."
At the turn of the century, Franco DeLucia brought his father's recipe to America, where his son, Angelo DeLucia, began working on a machine to produce the frozen lemonade. In 1948, Del's was born with its first little stand in Cranston, Rhode Island.
Del's to Celebrate 75 Years with Mini Mondays
To celebrate the impressive milestone, Del's will be hosting "Mini Mondays" at their headquarters location on Oawklawn Avenue in Cranston. From now until September 25th, they will roll back the price of a mini cup of lemonade to 75 cents every single Monday.
Now that is a cause for celebration.
Summertime and an ice-cold Del's Lemonade go hand in hand, and now Mondays just got a little more tolerable.
Seven New Bedford Locations Where Del's Lemonade Would Thrive
At one point in time, there used to be a Del's Lemonade stand over on Kempton Street in New Bedford and now there's not. So, here are some prospective storefronts in New Bedford that we think could work.
An Ode to Summer: 116 Moments of Summertime on the SouthCoast
As the final weeks of summer creep up, let's take a minute and reflect on some of our favorite moments from the summer of '22. Here is what sweet summertime looks like on the SouthCoast.
More From WFHN-FM/FUN 107