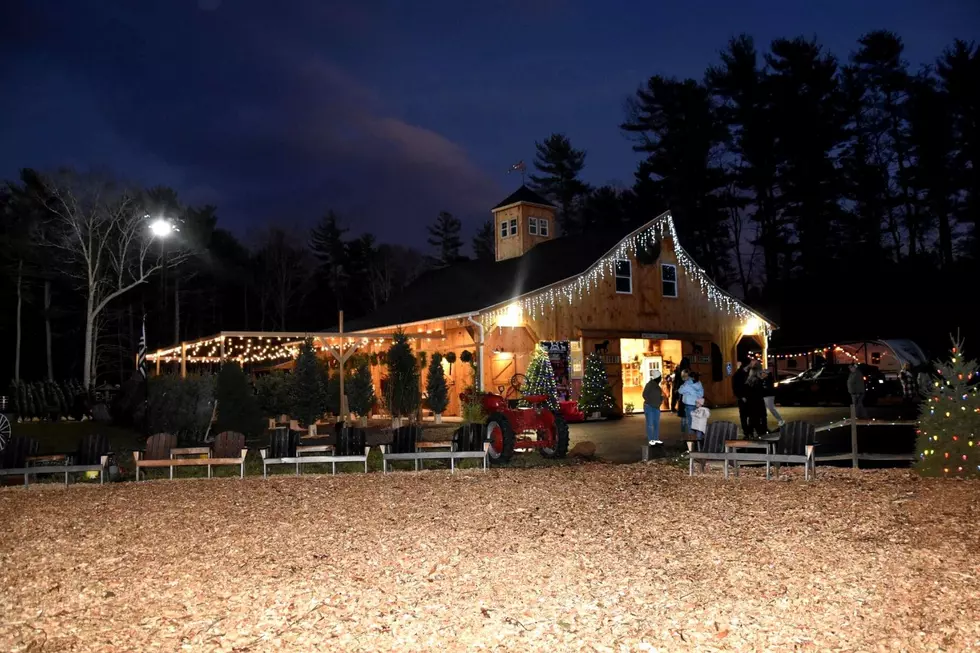 New Farm in Taunton Offering Free Christmas Fun for Families to Enjoy
Courtesy of Deep Pond Farm and Stables
One Taunton family has transformed their newly constructed farm into a winter wonderland for the entire community to enjoy. Deep Pond Farm and Stables brings the holidays to life with glistening Christmas trees, adorable farm animals, stunning decorations and live music.
And in the true spirit of Christmas, this little oasis is completely free.
A Father Looking to Make His Children Happy
George Ghazal has been living in Taunton with his family for 18 years. Less than a year ago, he decided to build a farm for his children.
"They love animals and we love riding horses," he explained. "It's the best thing I ever did."
The farm started as just that; a farmhouse with dozens of animals running around. But in less than a year, it became so much more.
"Christmas is tough for a lot of people, and I told my kids, 'If you want to do something good for Christmas, let's do something at the farm.'"
Deep Pond Farm is now a Christmas Getaway
Ghazal reflected on growing up "poor" and understood that many families cannot afford popular holiday festivities. He wanted to offer the community some holiday magic, free of charge, that families could enjoy.
Ghazal's children help him decorate the farm every day after school and love to help out, now that the farm is booming with guests.
People can spend the afternoon or evening sipping on hot chocolate by the fire pit, picking out a handmade wreath or Christmas tree to take home, enjoying live music on the weekends and hanging out with all of the cute farm animals.
"We have turkeys, 50 kinds of chicken, goats, lambs, alpacas, peacocks, bunnies, horses, mini donkeys, mini cows... We have a lot," Ghazal said.
Santa Will Be Stopping By the Farm
On Saturday, Dec. 10, and Sunday, Dec. 11, the farm will host free pictures with Santa. Families can choose from three different photo backdrops. You can even drop by the gift shop to purchase little trinkets such as small reindeer and "snow monsters."
Being able to provide a safe and exciting place for his children while simultaneously giving back to the community has brought Ghazal so much joy.
"It feels amazing when you see people happy and the kids have smiles on their faces," he said. "It's just amazing."
Keep scrolling to take a peek at the holiday magic that's waiting at Deep Pond Farm in Taunton.
Deep Pond Farm & Stables in Taunton is a Christmas Oasis
The Ghazal family was looking to give back this holiday season and decided to transform their new farm into a holiday, winter wonderland. Check out Deep Pond Farm & Stables in Taunton.
More From WFHN-FM/FUN 107