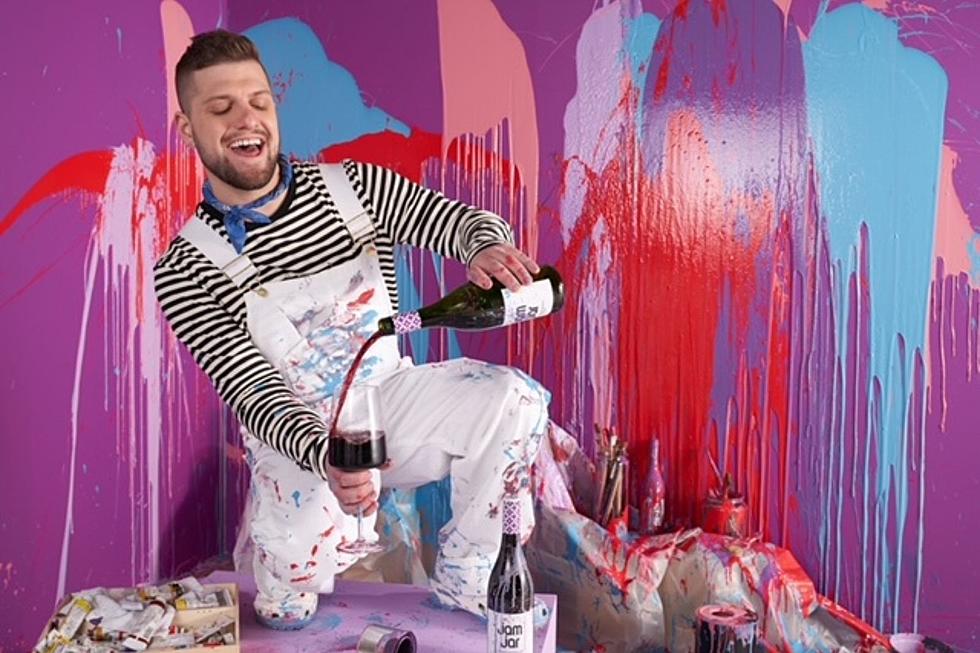 Dartmouth TikTok Star Featured in Jam Jar Wine Commercial
Photo Courtesy of Jam Jar Wines
At this point in the TikTok game, anyone who's anyone with the app has heard of Zachariah Porter, and those who haven't will be getting a better understanding of who this social media guru is all about.
Porter is no stranger to Fun 107 as he agreed back in January to join Michael and Maddie for a tasting of my famous "squirrel quesadillas" after knocking it on his account. Long story short- he loved it, we're friends, end of story, moving on.
The success that this man has created through his quirky, sassy and downright hilarious videos is impressive, and that's exactly how he landed a role in one of Jam Jar Wine's commercials.
"They were my first ever paid TikTok ads for sponsor content," Porter said. "They filmed the actual ad in Brooklyn at end of February, but the ad came out in April to introduce their newest red blend."
Jam Jar Wine's Creative Marketer Katie West was put in charge of the campaign and booked Porter as one of the talents in the commercial shoot. The wine that Porter is shown "guzzling" down is the company's fourth wine to be released on the market. Sweet Shiraz, Blush, White Moscato Blend, and the latest Red Moscato Blend (sweet wine) are the four wines produced by Jam Jar.
During the commercial shoot, Porter talked about the most stressful part of the filming.
"There's a lot of downtime in between," Porter said. "You only have one shot to throw paint, you can only throw it once, so you better do it right the first time. To me, that was the most stressful part of the entire experience."
Working with Jam Jar Wines has come full circle for Porter as he reminisces on the days before he blew up on TikTok.
"I remember working at Not Your Average Joe's in Dartmouth and my manager at the time was like, 'Hey look, a new wine just came in from South Africa' and I remember trying it for the first time and even recommended it to others," Porter said. And now it's now a reality to be able to work with the wine company.
The relationship between Porter and Jam Jar Wines is strong, according to Porter, and he plans on working with them again in the future if anything comes down the pipeline.
Recently, Porter reached a new milestone on the TikTok app, reaching over two million followers as his fame continues to blossom.
"It feels amazing, it wants me to push it (his content) as hard as possible to do bigger and better things all the time," Porter said. "I'm extremely grateful and happy, especially considering the year we've had with COVID. I'm so thankful to Jam Jar; they were the first person to look at me and say 'Hey, this guy has talent' and it's a blessing that they trust me and allow me to work with them."
Other brand partnerships that Porter has gained throughout his fame on TikTok are Dunkin', Proctor and Gamble, Chobani, Lenovo, Discovery+, and he can now add Jam Jar to the list of endorsements.
LOOK: The most famous actress born the same year as you
Many of the actresses in this story not only made a name for themselves through their collection of iconic performances, but also through the selfless, philanthropic nature with which many of them approached their stardom. In an age of flipping the script on societal norms, many of these actresses are using their voices and platforms to be advocates for those who are otherwise unheard.
LOOK: The Most Famous Actor Born Every Year
More From WFHN-FM/FUN 107