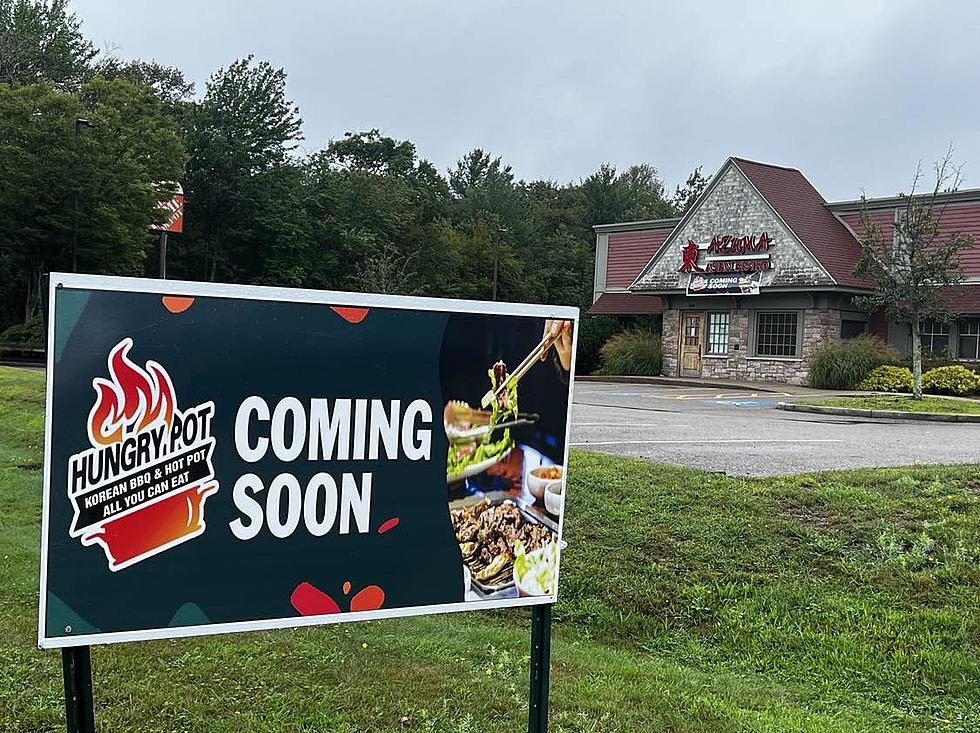 Dartmouth All-You-Can-Eat Korean BBQ Coming Soon
Barry Richard/Townsquare Media
When Azuma Asian Bistro closed its doors at 466 State Road in Dartmouth, there was the usual flurry of emotions among those who enjoy dining out.
Those emotions ran the gamut from concern for the employees of yet another restaurant that failed in what is perhaps the most challenging industry to achieve sustained success, to concern about what might appear next on that plot of land.
Who needs another discount dollar store, right?
Those of us who love to eat and enjoy the varied culinary offerings on the SouthCoast can take heart because something new is coming soon.
The Connecticut-based Hungry Pot has announced on its website that it will soon occupy the former Azuma space on Route 6.
Hungry Pot is an "All You Can Eat Korean BBQ & Hot Pot restaurant."
"We offer different variety of fresh quality meats, seafood, and vegetables to provide our guests with an enjoyable dining experience and authentic atmosphere," the Hungry Pot website states. "We are passionate to bring a new, unique dining experience for our new customers."
There are currently four Hungry Pot locations in Connecticut. The Dartmouth location will be Hungry Pot's fifth restaurant.
Hungry Pot's menu offers everything from beef, chicken, pork and seafood to eggplant and sliced pumpkin. The restaurant's Danbury, Connecticut location offers Cajun seafood.
The current Hungry Pot locations advertise an all-you-can-eat lunch menu for $19.99 for adults and $9.99 for kids ages four through 10. The dinner menu is $32.99 for adults and $13.99 for kids ages four through 10.
Dinner menu pricing is in place all day Saturday and Sunday.
There is no indication when the Dartmouth location will open for business.
The Dishes to Try Most at Over 100 SouthCoast Restaurants
From the freshest seafood you can find to some of the best dang Portuguese dishes outside of Portugal itself, there are so many dishes to enjoy and love here on the SouthCoast, and we put 'em all into one spot. Check out more than 100 of the SouthCoast's favorite restaurants, and let us know if your favorites made the list.
More From WFHN-FM/FUN 107