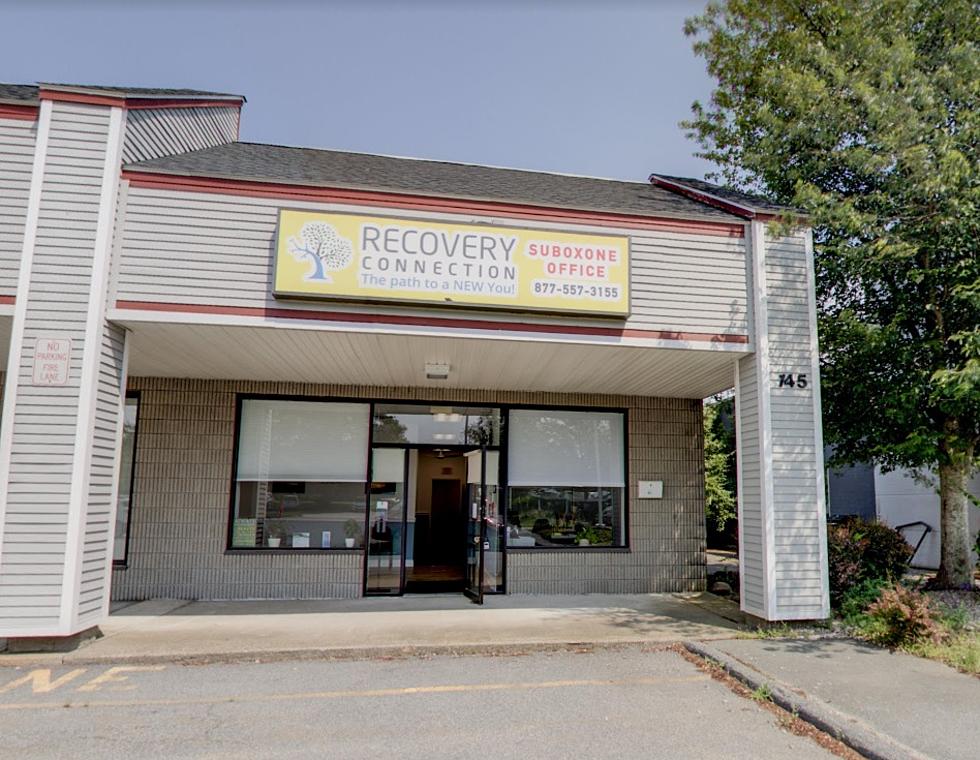 Dartmouth Addiction Treatment Center Among 14 Charged in 'Massive' Fraud
Google Maps
The CEO of a chain of addiction treatment centers across southeastern Massachusetts and Rhode Island — including several on the SouthCoast — has been arrested and his company charged after an investigation into an alleged $15 million health care fraud scheme.
Federal officials said at a press conference Thursday morning that Recovery Connection Centers of America CEO Michael Brier of Newton is accused of using falsified medical information to provide subpar addiction treatment services.
"These centers never should have opened," U.S. Attorney for Rhode Island Zachary Cunha said during the press conference.
The massive purported fraud scheme took place at 14 locations and impacted around 1,500 patients in Massachusetts and Rhode Island, including in Dartmouth, Fall River, Attleboro, Taunton, and Brockton.
RCCA itself is charged with health care fraud along with its 60-year-old CEO and 62-year-old clinical supervisor Mi Ok Bruining of Warwick, R.I.
Brier was also charged in the complaint with aggravated identity theft, money laundering and obstruction.
What Did Brier and RCCA Do?
Cunha alleged that Brier — a convicted felon who is not a doctor — stole identification information from medical professionals to bill healthcare insurers for services he did not fully provide to patients.
This includes allegedly billing public and private insurers for 45 minute therapy sessions that in some cases lasted five to 15 minutes, and conducting a "physically impossible" number of sessions per day, according to Cunha.
One witness allegedly told investigators that Bruining was known as the "five-minute queen" due to the length of her therapy sessions, Cunha said.
According to Cunha, authorities were first made aware of the purported fraud due to irregularities in billing.
"We're not going to stand by in the face of this kind of fraud that victimizes a vulnerable population by shortchanging them of critical help, while defendants help themselves to the federal taxpayers' dollar," Cunha said at the conference.
Arrest of Brier and Bruining
Both Brier and Bruining were arrested Thursday morning and will be arraigned later this afternoon.
Brier has previously been convicted of tax evasion.
FBI Boston director Joseph Bonavolonta said that during Brier's arrest, agents seized the company's Providence headquarters, along with Brier's $2 million house in Newton and two luxury cars.
According to Bonavolonta, Brier is accused of issuing suboxone in another physician's name — and he and his company are both charged with "working and billing Medicare and other insurance providers for more psychotherapy sessions than there are hours in a day."
He added that Brier is also suspected of trying to obstruct the investigation.
"The allegations set forth in this case represent one of the most brazen and egregious examples of health care fraud the FBI has seen here in Rhode Island in recent history," he noted.
Support for RCCA Patients
RCCA patients will be given resources to provide continuity of care, provided by the Department of Health and Human Services' Opioid Rapid Response Program.
Other RCCA locations in Massachusetts are in Burlington, Dedham, Hyannis, Natick, Plymouth, Roslindale, and Springfield, while Rhode Island locations in Providence and Pawtucket are also affected.
Massachusetts patients who need a new bridge prescription can call (617) 414-4175, while those needing behavioral health referrals can call (800) 327-5050 or use helplinema.org.
Rhode Island patients who need a new or immediate bridge prescription should call (401) 606-5454, and those in need of behavioral health referrals may call (410) 414-LINK.
Top News Stories for February
As always, there's a lot happening on the SouthCoast. Here are the most-viewed news stories from the past month.
The SouthCoast's Most Exciting Police Chases
Here's a list of some of the wildest police pursuits around the SouthCoast in recent memory.
More From WFHN-FM/FUN 107