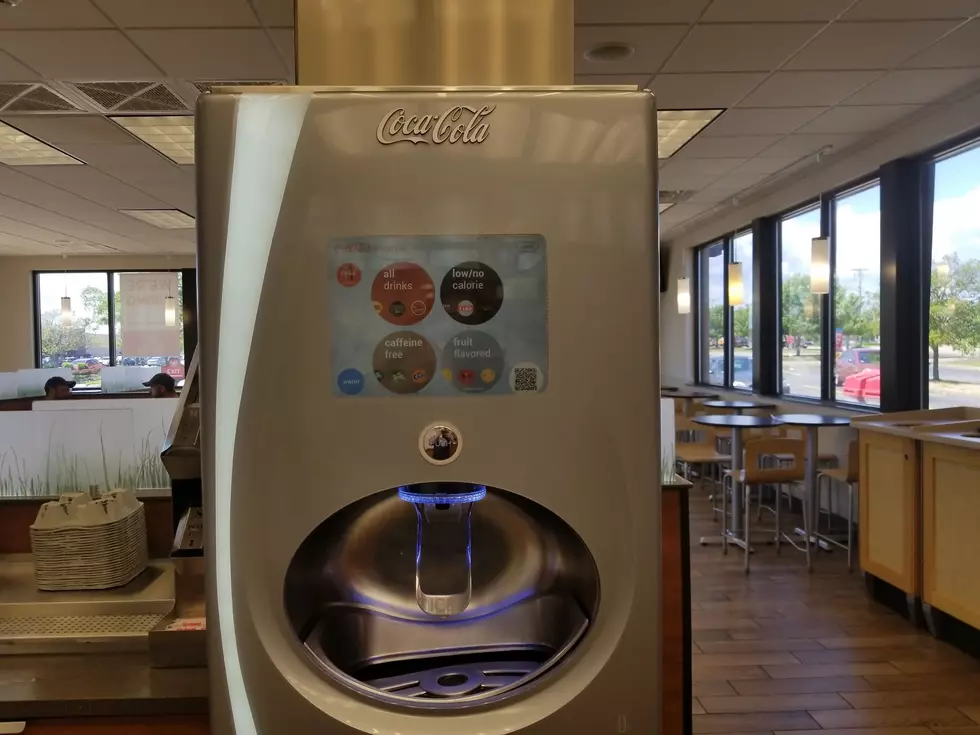 Create the Official Drink of the SouthCoast at Wendy's [SPONSORED]
Tim Weisberg/TSM Staff
The summer of 2018 is finally here!
Living here on the SouthCoast, we all know it's important to drink in every single second of summer…because SouthCoast summers don't last forever. That's why we're such big fans of the Coca-Cola Freestyle drinks at Wendy's. They have more than 100 different choices for creating your own special drink.
Personally, I like Sprite with a little splash of Hi-C Fruit Punch, and maybe a little Minute Maid lemonade mixed in just for fun. Abby is hooked on the Raspberry Lime Vanilla Diet Coke. And Gazelle likes to keep things simple with one of Dave's Signature Sodas...Dave's Berry Vanilla Root Beer.
The bottom line is that if you can dream it up, you can drink it with Coca-Cola Freestyle at Wendy's.
It got us thinking. What would the perfect SouthCoast combo be? Would it be Coca-Cola mixed with Orange and Cherry? Would it be a Cherry Peach Mello Yello? Or maybe the SouthCoast Freestyle is ginger ale-based.
We want you to help us dream up the SouthCoast's Freestyle drink at Wendy's.
Get creative! Get bold! Go to Wendy's and see what you can come up with. Then, submit your Freestyle creation in the entry form below. We'll choose our three favorites, and judge them live on the Michael Rock Show.
Your Coca-Cola Freestyle creation could become the official Fun 107 SouthCoast beverage at Wendy's. Enter now through July 27th, 2018.
This content is paid for by WENDY'S and COCA-COLA FREESTYLE.
                                                        ® 2018 Quality Is Our Recipe, LLC