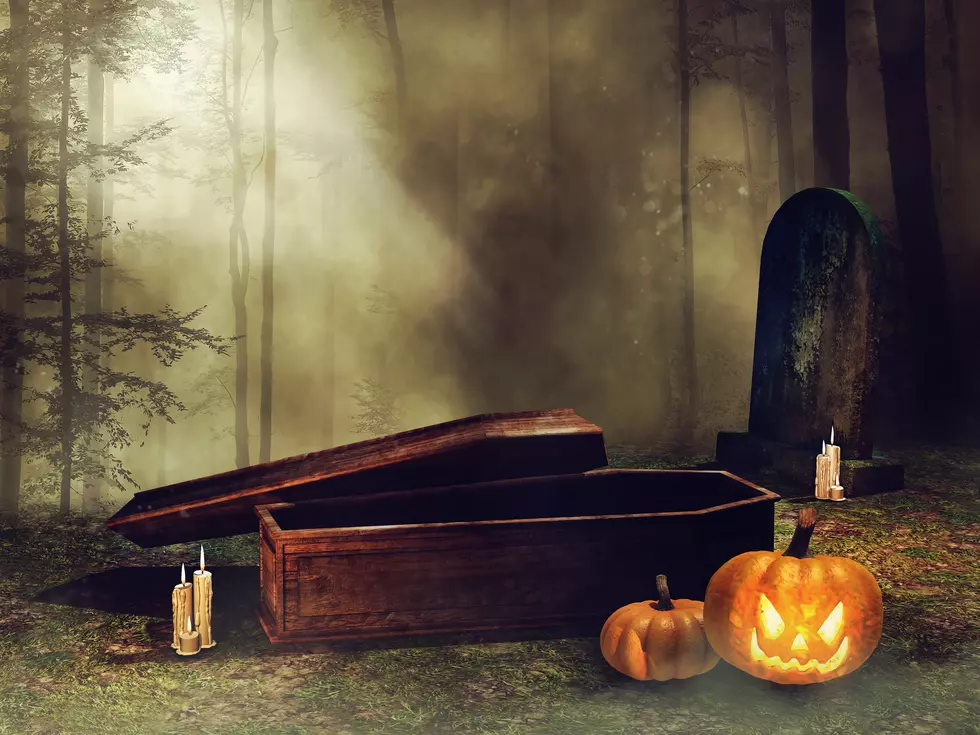 Could You Spend 30 Hours in a Coffin at Six Flags New England?
Getty Images/iStockphoto
The 30-Hour Coffin Challenge returns to Six Flags New England this October. The challenge will feature six contestants competing in the ultimate dare as they are placed in a coffin for 30 hours.
The coffin will be open from above the shoulder, we thought breathing was important. – Six Flags New England
This year's challenge will take place from Saturday, October 12 to Sunday, October 13. Six thrill-seekers will spend 30 consecutive hours confined in a life-size coffin (bathroom breaks, meal breaks, and ample fear tactics will be provided).
Registration is now live and open to anyone over the age of 18. All applicants must have their entry completed by noon on Sunday, September 29. Click HERE to enter. Be prepared to explain "Why do you want to take the 30-Hour Coffin Challenge at Six Flags?" in 100 words or less. The best six submissions will be selected. Click HERE for a complete list of rules.
This year to make the challenge even more frightful, the park introduces the "Wheel of Fright." The six coffin dwellers will be required to complete a random selection of challenges throughout their 30-hour ordeal. Some of the new challenges include being blindfolded, riding thrill rides, eating insects, holding a snake, eating baby food and so much more. -Six Flags New England
There can only be one champion as participants are eliminated through challenges based on time. All six will receive a pair of 2020 Gold Season Passes, a pair of 2019 Haunted House Passes, and a pair of ride Exit Passes (premium ride access). However, the one who comes out on top will receive a check for $600.
Sounds tempting, but you could offer me a million dollars and it still wouldn't be enough to get me to take up the challenge. Good luck to anyone who is not claustrophobic or scared of the dark. I tip my hat to you.
More From WFHN-FM/FUN 107