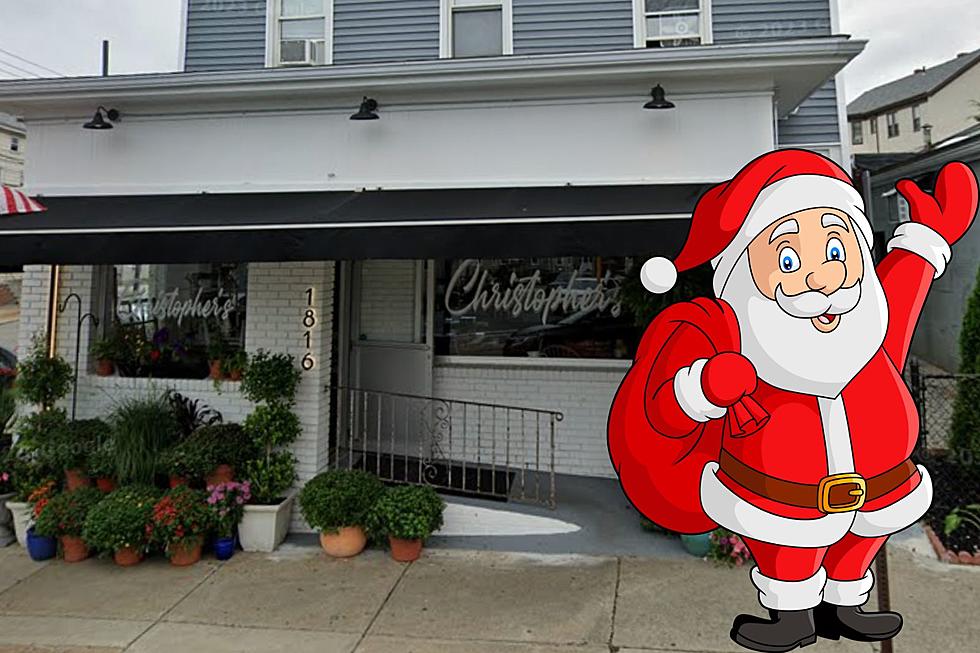 Fall River Café to Host Meet & Greet with Santa for Sensory Sensitive Kids
Google Maps & Canva
Christopher's Café in Fall River is making sure that every child feels the love of Santa this holiday season.
On Saturday, December 9th, Christopher's will host a special visit with Santa catered to children with sensory sensitivity, allowing these kids to have a special moment, worry-free.
Since March of this year, Christopher's has been serving up locally focused seasonal items and delicious treats, like fresh baked goods, flavorful salads, gourmet sandwiches, and more.
One look at their Facebook page will have you rushing to your car and heading to 1816 South Main Street to get your hands on the daily special.
While they advertise an impressive spread of food, they got my attention with a special holiday announcement.
On Thursday, the owner of Christopher's raised an important point about children with sensory processing issues and how they may struggle with the season's festivities, so he decided to do something about it.
"We reached out to experts on how we can make it possible to create an hour with Santa that caters to their specific needs," said Christopher's online. "Fortunately, we found an amazing person who specializes in this and she is going to set us up right."
If you have or know of a child with sensory processing issues, Christopher's invites you to join their special moment with Santa on December 9th from 1 p.m. to 2 p.m.
The restaurant promises a "specially orchestrated environment" that will allow the children to be themselves as they share their Christmas wishes with Santa and enjoy refreshments, pizza, and popcorn free of charge.
"We believe no one should be left out of anything we do," said Christopher's.
A reservation system will soon be put in place. Check out Christopher's Facebook page to stay up to date on how to reserve a spot.
A First Look at Little Wanderers Sensory Play in Fall River
A Fall River mother is putting her money where her heart is and opening the first play area in Fall River that is catered towards children with developmental disabilities. Take a look inside.
Gallery Credit: Maddie Levine
See Everything to Explore at the Children's Museum of Greater Fall River
The former Bristol County Superior Courthouse on North Main Street in Fall River has transformed over the last decade into the home of the Children's Museum of Greater Fall River. From exhibits that local families know and love to those totally new features that have debuted in recent months, one thing is for sure: This museum is a must-see SouthCoast attraction and we have the pictures to prove it.
Gallery Credit: Nancy Hall
More From WFHN-FM/FUN 107