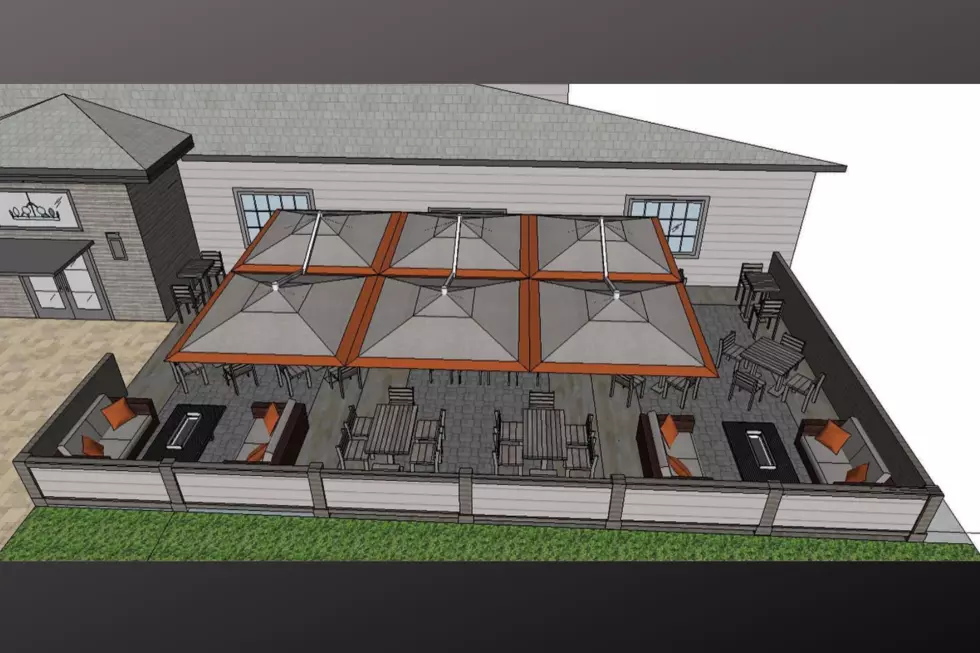 Cask & Pig Expanding to Outdoor Dining in Dartmouth [PHOTOS]
Facebook.com/Cask & Pig Kitchen and Alehouse
Look out Dartmouth, authentic BBQ and outdoor dining just got serious.
Cask & Pig Kitchen and Alehouse is leveling up on the Route 6 restaurant mile, just in time for the incoming warmer weather. Construction is already in place and a brand new outdoor dining space will be opened to the public in just about a month.
If you're facing the front of the building, the new patio will be directly to the right of the entrance door, where the "drive-thru" is currently located. There will be room for an extra 54 patrons to enjoy a little bit of summer sunshine and warm weather while enjoying cocktails, cold beers and BBQ-smothered ribs and chicken dinners.
Owner Mario Ribeiro tells Fun 107 that the new construction will not only be a positive addition to the busy Dartmouth location, but a destination for anyone looking to eat outside this summer.
"I'm excited to have a new outdoor dining space in the area," Ribeiro said. "Dartmouth doesn't have one along the Route 6 stretch, so we're looking forward to being able to offer that outdoor experience that everyone is searching for."
Cask & Pig took to Facebook on Monday with a few photos teasing the already begun construction and blueprint layout of the new patio.
"We are excited to announce that we have started our outdoor patio! Coming mid June!👀🚜" -Cask & Pig Kitchen and Alehouse via Facebook
More From WFHN-FM/FUN 107