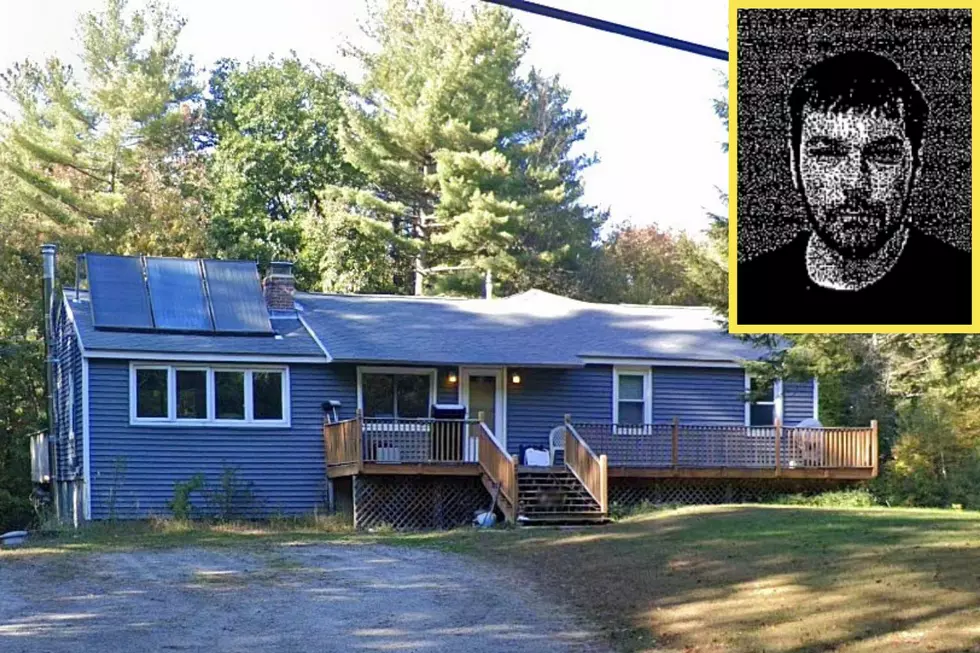 Carver Man Found to Have Dead Woman's Pills Arrested
Sterling PD/Google Maps
STERLING — A Carver man has been arrested and charged with drugs offenses after Sterling police say they found him on Nov. 29 with pills belonging to a 24-year-old woman who died earlier that day.
According to a police report submitted by Detective John Chase and sent to WBSM by Clinton District Court, 30-year-old Michael Spano of Russell Holmes Way in Carver was caught with heroin and prescription medication belonging to Joanne Washburn.
Police were called to 55 Lucas Road just after 1 p.m. on Tuesday, Nov. 29 for a report of a suspicious man walking in the road and carrying a large backpack.
The call came after police had been dispatched to a home at 51 Lucas Road just after 9 a.m. for a woman — later identified in the report as Washburn — who was unconscious and not breathing.
Chase wrote in the police report that an investigation found Spano had allegedly made the original call reporting Washburn's medical emergency on her cell phone, but fled the home before first responders arrived.
According to the police report, officers arrived to find Spano walking on the road just over the Princeton town line.
Spano — who has a prior conviction for heroin possession — originally gave them a false name, police said.
But his identity was later determined and the officers said he also had two active warrants for his arrest out of Plymouth County.
During his arrest, the officers allegedly found suspected heroin in two plastic bags in his pocket, as well as a prescription pill bottle with Joanne Washburn's name on it.
He allegedly told officers that he must have taken her pill bottle by mistake when he grabbed his own medication.
Spano is charged with possessing a Class A drug (subsequent offense) and possessing a Class E drug, as well as the two Plymouth County charges.
He faces up to five years in prison on the charges.
Behind the Scenes at Edaville in Carver, Massachusetts
We combed through the attic and climbed through the storage area and the attic at Edaville, everyone's favorite holiday-themed amusement park in Carver, Massachusetts to find some of the vintage decorations from the visits of our youth that are still kept on the grounds as well as in our hearts.
More From WFHN-FM/FUN 107