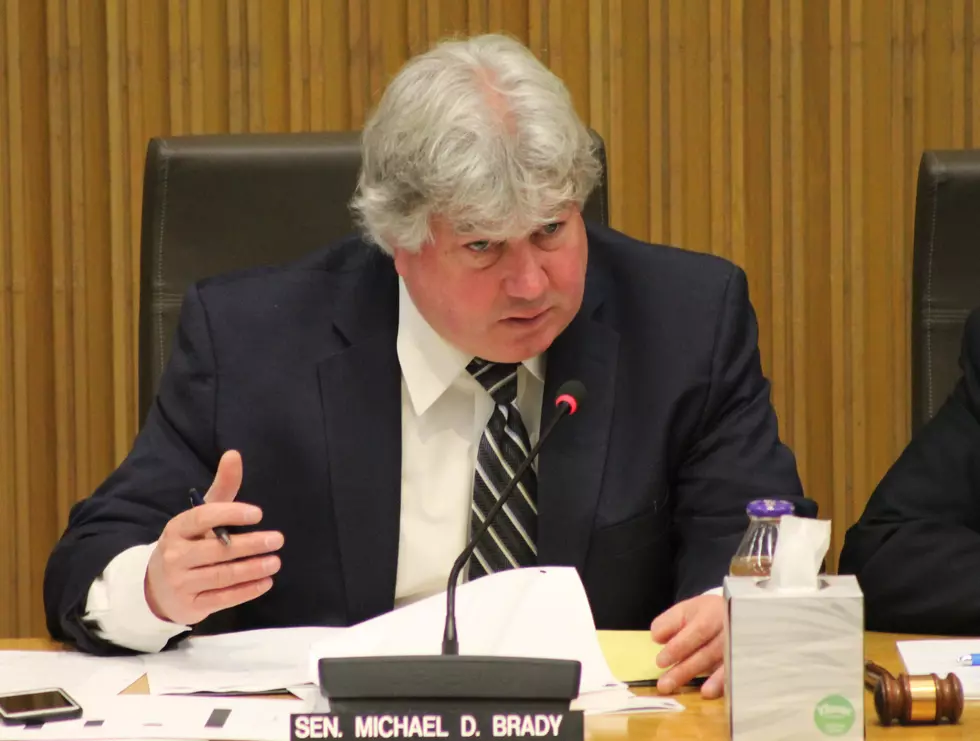 Brockton Senator Arrested on Drunken Driving Charges
State House News Service
BOSTON - Sen. Michael Brady of Brockton was arrested in Weymouth over the weekend for drunk driving while on his way home, according to his office and the Quincy District Court.
Brady, a two-term senator, was on his way home in the early morning hours of Saturday when he was stopped by Weymouth police on Route 18 in South Weymouth and placed under arrest for operating a motor vehicle under the influence of alcohol.
He was released from custody later Saturday morning, and arraigned Monday in Quincy District Court on charges of operating under the influence, negligent operation of a motor vehicle and marked lanes violations.
Brady's office confirmed the senator's arrest on Tuesday morning after inquiries were first made by the News Service on Monday.
"I want to apologize to the Weymouth Police, my constituents, my friends and colleagues in the Legislature for any embarrassment and distraction that this incident causes. I know that as a Senator, I am held to a higher standard, and I will abide by the advice of my counsel as this matter is adjudicated by our judiciary. I am grateful for the fairness, integrity and transparency of that process," Brady said in a statement released to the News Service.
He said he did not anticipate making any further public comment until the legal process is concluded.
The Quincy District Court clerk's office said Brady, 55, was released after his arraignment on personal recognizance with a pre-trial hearing scheduled for April 13. The clerk's office said Brady pleaded not guilty.
The Weymouth Police Department could not immediately provide the News Service with a copy of the arrest report.
Brady served seven years in the House before winning a special Senate election in 2015. He is currently the co-chair of the Joint Committee on Revenue.
More From WFHN-FM/FUN 107