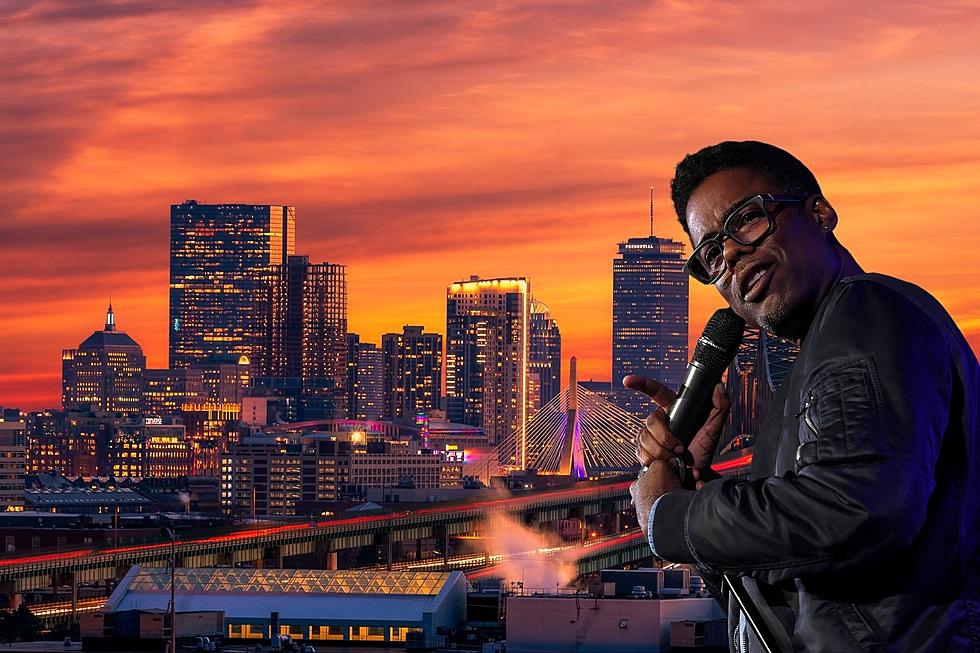 Boston Welcomes Chris Rock This Week
Getty Images
Boston will see Chris Rock's first live show since "the slap."
Timing is everything. Little did the promoters know when they booked the comedian to play at The Wilbur in Boston that he would be the center of one of the hottest topics on the planet not involving the wretched Vladimir Putin.
Rock has committed to playing six shows at The Wilbur this week as part of his Ego Death World Tour 2022.  His first show is Wednesday night and he'll play back-to-back 7:30 ans 10 p.m. shows for three days straight.
Under normal circumstances, the Wednesday night shows would be the least desirable ticket, with the Friday night shows being the hottest ticket closely followed by the Thursday night (or, as Fun 107's Gazelle likes to call it, Friday-eve) shows.
However, considering this will be Chris Rock's first time in front of a live audience since Smith slapped him live on television during the Oscars Sunday night following a joke Rock made about Smith's wife, Jada Pinkett Smith, Wednesday just became the hottest ticket in comedy.
Several things remain to be seen:
1.  Will Rock address the elephant in the room?  He'll have to, won't he?  How could he not?  How interesting will it be to get his take on Jada-gate?  Although the tone will most likely be markedly different now that Smith has apologized to Rock.
2.  How will the crowd of Bostonians take to Rock? Granted, he will be in front of a room full of fans that paid handsomely to see him. That should make for a pretty understanding crowd, but you never know. Bostonian audiences aren't afraid to show their displeasure.
3.  How will this affect ticket prices?  As of right now, ticket prices still seem relatively reasonable for third-party resale on Stubhub.  As word of his appearance spreads, that may change quickly.
Actors Who Won Oscars For Their First Movie Roles
The Best Movies of 2021
Our film critic ranks the 10 best films of the year.
More From WFHN-FM/FUN 107