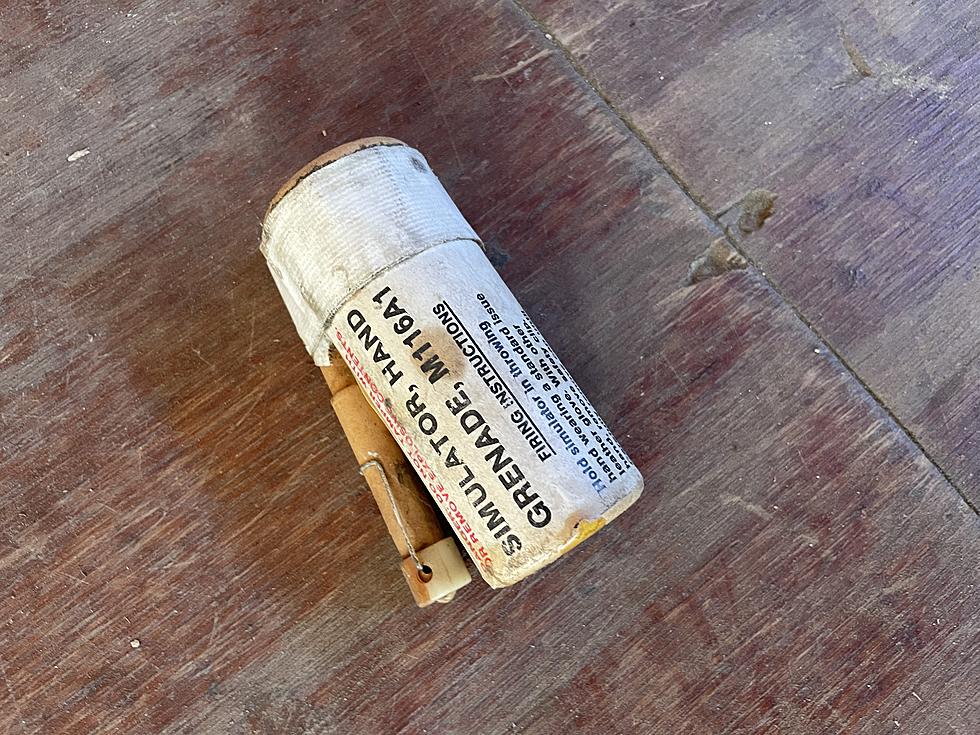 Bomb Squad Detonates Westport Training Grenade Found in Garage
Courtesy Westport Police
WESTPORT — Westport residents may have heard an explosion yesterday evening, as the town's police and fire departments called in the state bomb squad to detonate a device that was found in a resident's garage.
The Westport Fire Department stated in a Facebook post just before 6 p.m. Tuesday that the object was safely detonated behind the dirt piles at the town's highway department.
"There was no threat to the public and the device was safely neutralized," the post read.
But what was it?
According to Westport's Deputy Fire Chief Dan Baldwin and police Sgt. Bryan McCarthy, it was a simulation hand grenade commonly used in military training exercises.
Although not a real grenade, the device can produce a loud "report" in order to simulate an explosion.
McCarthy said the training grenade was found in the garage of a recently sold house.
"It wasn't malicious in any way," said Baldwin.
The new owners called it in to police and fire crews, who got the bomb squad involved to take care of it, as Baldwin noted is protocol for any potentially explosive device.
"They put it in what's called a frag bag, and brought it to the highway department," McCarthy said, where it was safely detonated in a gravel pit.
Although it is unclear how the device got into the garage, both Baldwin and McCarthy noted that the former resident most likely picked it up to keep as part of a collection.
Baldwin added that if anyone finds a suspicious or potentially explosive object, they should immediately call the fire or police department.
"Do not handle it," he said. "Call us."
13 Backroads of Westport, Massachusetts You Must Drive on a Sunny Day
Take a drive down these gorgeous backroads of Westport, Massachusetts that overlook pastures, farms and the ocean to better enhance the scenic ride.
Westport's Version of "Never Have I Ever..."
Westport and SouthCoast people, it's time to play the game where you start with 10 fingers, then continue to put them down one by one for each item you have done as you read through these 25 "Never Have I Evers." There's no way you'll make it through them all without running out of fingers. Hands up!
More From WFHN-FM/FUN 107