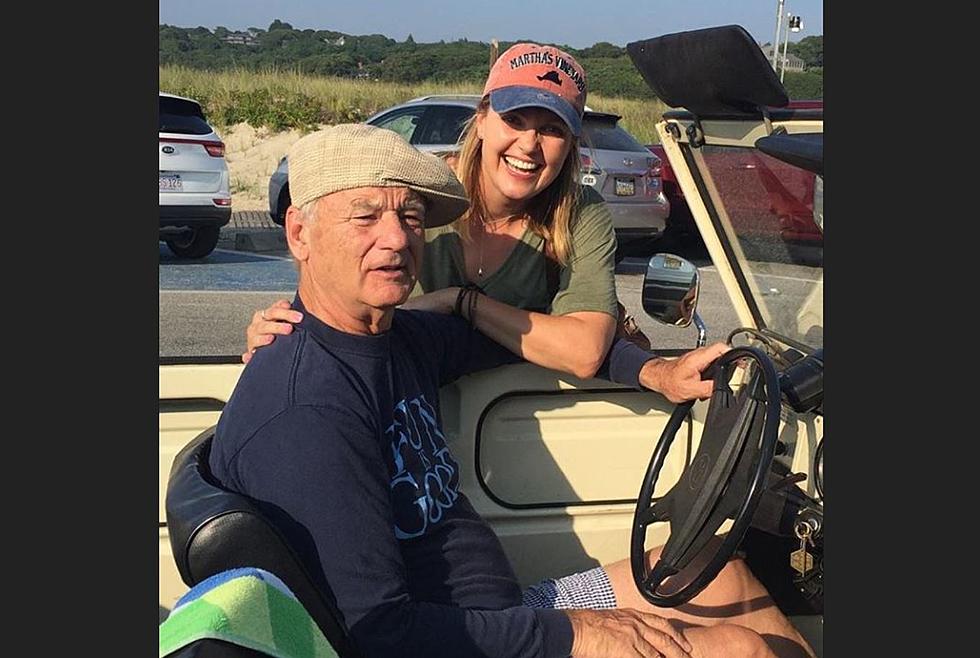 Bill Murray Seen on Martha's Vineyard
Tonja Kahlens / Instagram
Tonja Kahlens was a lucky lady this weekend. Not only was she able to watch beautiful sunset on Martha's Vineyard, but she was able to take a picture with Bill Murray while he was visiting the island.
According to Boston.com, Tonja Kahlens and her husband saw a white VW swing a tight U-turn in front of them to get to the gas station near Larsen's Fish Market on Basin Road.
Kahlens said the man driving was wearing a sideways cap and a "Fun is good" T-shirt. After a gas station employee commented on how tight the U-turn was, the man replied, "That's what she said."
Can we just take a moment to appreciate how awesome this whole encounter is? That's hysterical! Of course Bill Murray would say "That's what she said."
It took Kahlens a second before she realized the driver was, in fact, a Ghost Buster. "I literally said out loud to my husband, 'Honey that's Bill F'n Murray, get your camera,'" Kahlens wrote in an email to Boston.com.
Apparently Murray kept the jokes coming when Kahlens said hello and requested a photo with him. "He said, 'Tonja, I'm Bill, and your husband needs to come to the other side of the car to get good lighting,' and he rolled his eyes," Kahlens wrote. "The entire time we were taking a photo he was talking about proper lighting. He was a doll and a real gentleman."
Sylvester Stallone also washed ashore Martha's Vineyard a few days ago, affectionately calling it 'Martha's Barnyard' after pretending to be shipwrecked.
Glad to see that these celebs are taking advantage of the beauty that is Martha's Vineyard during this beautiful summer week.
More From WFHN-FM/FUN 107